Second Man Arrested In Aaron Hernandez Murder Case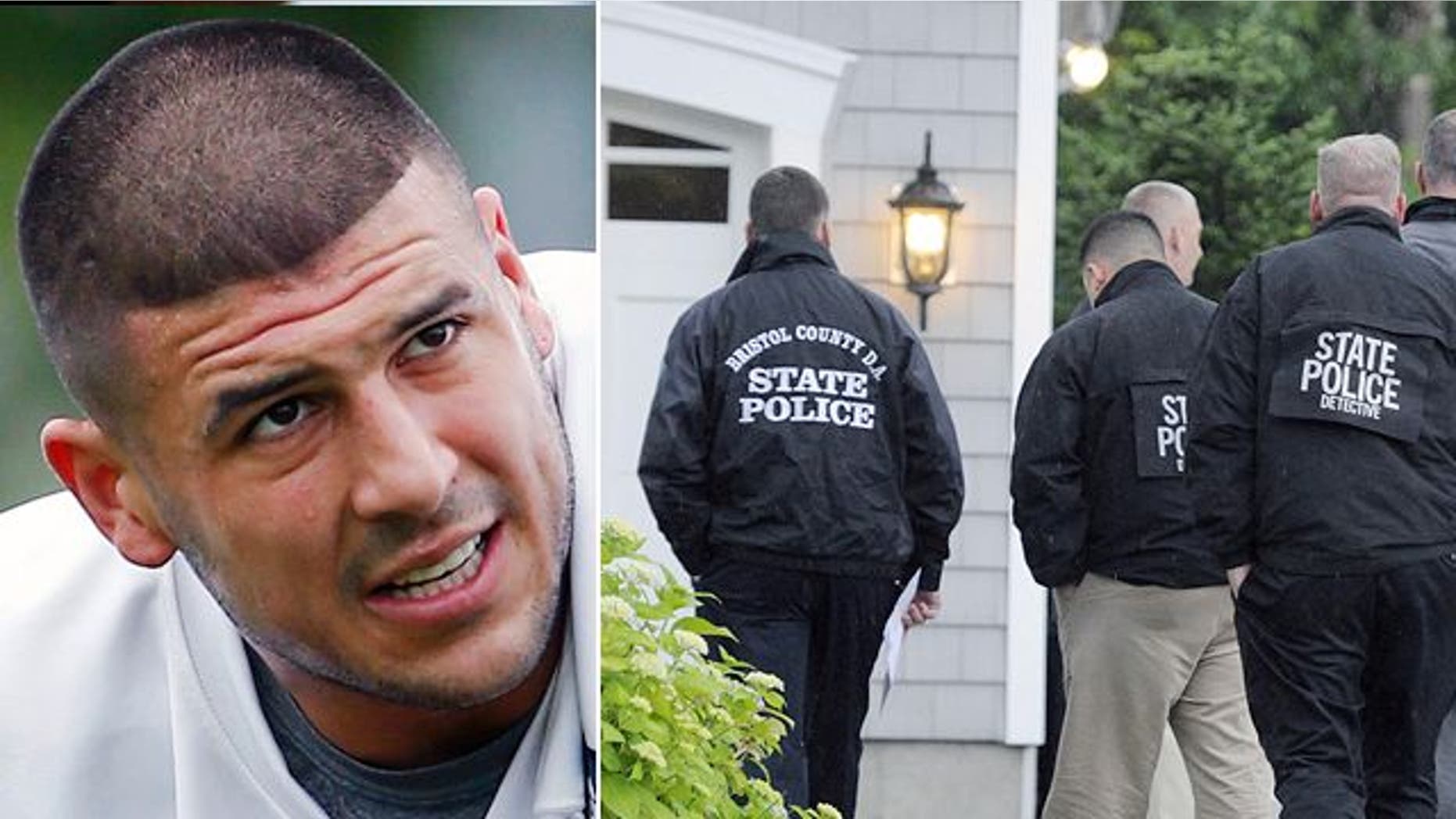 Authorities have arrested a second man in Connecticut in connection with the murder investigation involving former New England Patriots player Aaron Hernandez.
New Britain State's Attorney Brian Preleski says 27-year-old Carlos Ortiz was charged as a fugitive from justice and has waived extradition to Massachusetts. Prison records show Ortiz is being held on $1.5 million bail at a Hartford jail.
Preleski and other officials declined to release the allegations against Ortiz, who is scheduled to return to court on July 23.
Ortiz was arrested Wednesday in Hernandez's hometown of Bristol, Conn. Preleski says the arrest came as prosecutors and Bristol police were helping Massachusetts authorities in the investigation of the shooting death of Odin Lloyd.
Hernandez is charged with murder in Lloyd's death. His attorney calls the case circumstantial.
Hernandez is scheduled to appear at a bail review hearing Thursday afternoon in Fall River court, according to Bernie Sullivan, spokesman for the Bristol County sheriff.
On Wednesday, Hernandez stood impassively with his hands cuffed in front of him as Bristol County Assistant District Attorney Bill McCauley laid out a detailed timeline of the events, cobbled together from sources including witnesses, surveillance video, text messages and data from cellphone towers.
Lloyd, 27, a semi-pro football player with the Boston Bandits, had known Hernandez for about a year and was dating the sister of Hernandez's fiancee, the mother of Hernandez's 8-month-old baby, McCauley said.
On June 14, Lloyd went with Hernandez to a Boston club, Rumor. McCauley said Hernandez was upset Lloyd had talked to people there with whom Hernandez had trouble. He did not elaborate.
Two days later, McCauley said, on June 16, Hernandez texted two unidentified friends. He asked them to hurry to Massachusetts from Connecticut. At 9:05 p.m., a few minutes after the first message to his friends, Hernandez texted Lloyd to tell him he wanted to get together, McCauley said.
Later, surveillance footage from Hernandez's home showed his friends arrive and go inside. Hernandez, holding a gun, then told someone in the house he was upset and couldn't trust anyone anymore, the prosecutor said.
At 1:12 a.m., the three left in Hernandez's rented silver Nissan Altima, McCauley said. Cell towers tracked their movements to a gas station off the highway. There, he said, Hernandez bought blue Bubblicious gum.
At 2:32 a.m., they arrived outside Lloyd's home in Boston and texted him that they were there. McCauley said Lloyd's sister saw him get into Hernandez's car.
From there, surveillance cameras captured images of what the prosecutor said was Hernandez driving the silver Altima through Boston. As they drove back toward North Attleborough, Hernandez told Lloyd he was upset about what happened at the club and didn't trust him, McCauley said. That was when Lloyd began sending texts to his sister.
Surveillance video showed the car entering the industrial park and at 3:23 a.m. driving down a gravel road near where Lloyd's body was found. Four minutes later, McCauley said, the car emerged. During that period, employees working an overnight shift nearby heard several gunshots, McCauley said.
McCauley said Lloyd was shot multiple times, including twice from above as he was lying on the ground. He said five .45 caliber casings were found at the scene.
Authorities did not say who fired the shots or identify the two others with Hernandez.
At 3:29 a.m., surveillance at Hernandez's house showed him arriving, McCauley said.
"The defendant was walking through the house with a gun in his hand. That's captured on video," he said.
His friend is also seen holding a gun, and neither weapon has been found, McCauley said.
Then, the surveillance system stopped recording, and footage was missing from the six to eight hours after the slaying, he said.
The afternoon of June 17, the prosecutor said, Hernandez returned the rental car, offering the attendant a piece of blue Bubblicious gum when he dropped it off. While cleaning the car, the attendant found a piece of blue Bubblicious gum and a shell casing, which he threw away. Police later searched the trash bin and found the gum and the casing. The prosecutor said it was tested and matched the casings found where Lloyd was killed.
Based on reporting by The Associated Press.
Follow us on twitter.com/foxnewslatino
Like us at facebook.com/foxnewslatino