Searchers find 4 of 6 crewmen on missing Japan military jet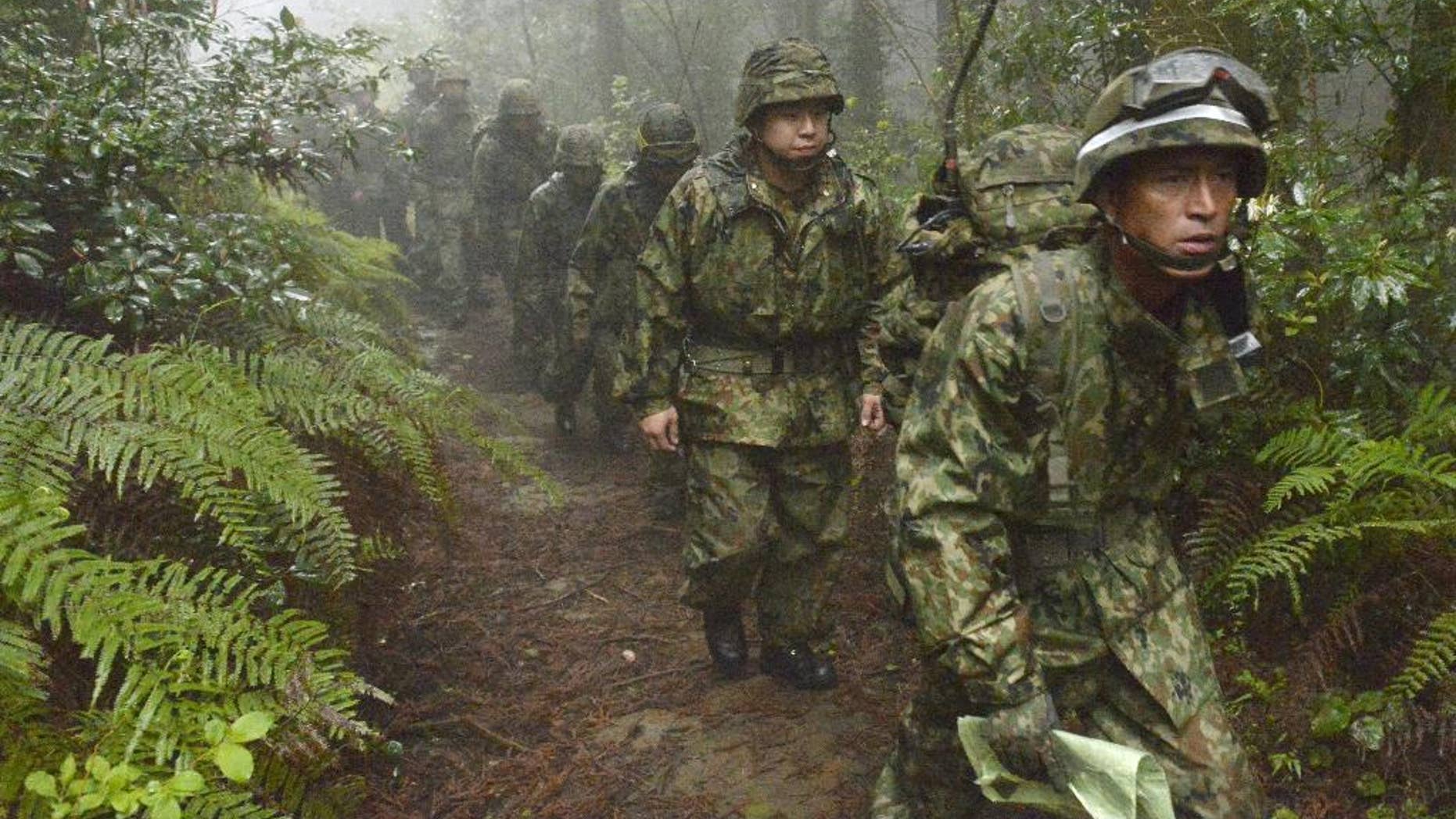 Searchers on Thursday found four of the six crew members from a Japanese military jet that disappeared a day earlier while flying over southern mountains.
Rescue workers were to resume searching for the jet and the two other crew members Friday morning.
Police and troops earlier in the day found equipment parts from the jet and one crewman. Defense Minister Gen Nakatani told reporters Thursday night that four airmen have been found, but all were in a state of "heart and lung failure." Japanese authorities use that terminology before an official pronouncement of death is obtained.
The airmen were believed to have been found near the area where the plane lost contact Wednesday afternoon, in the mountains north of the Air Self-Defense Force's Kanoya base in southern Japan. The search was suspended for the night.
The U-125 twin-engine, search-and-rescue jet was on a planned three-hour flight inspecting aircraft navigation facilities in the region.
The base about 1,400 kilometers (870 miles) southwest of Tokyo is key for reconnaissance missions involving Japanese southern islands as China becomes more assertive in disputed waters.