Search resumes for missing in cruise ship amid rough seas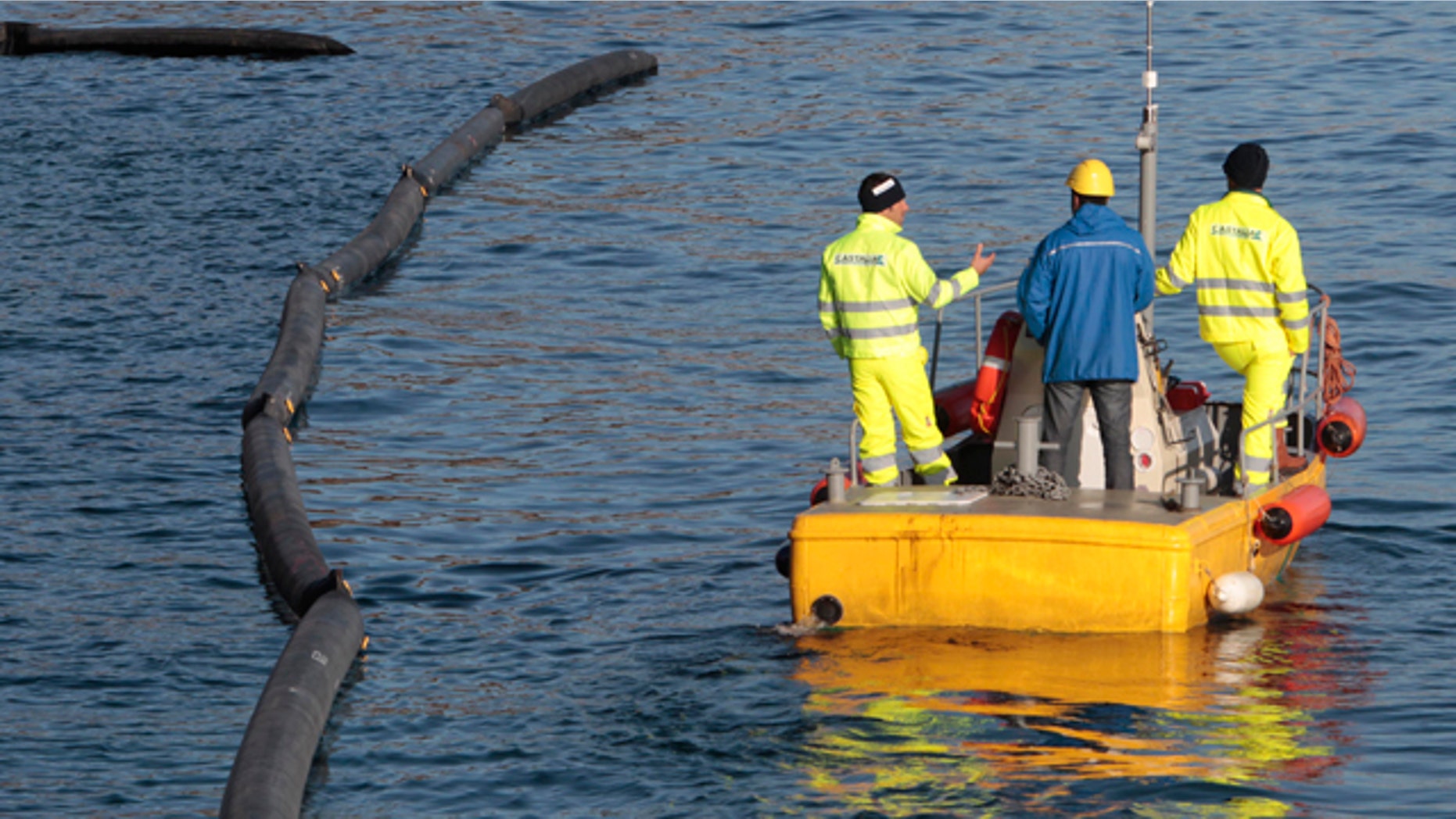 GIGLIO, Italy – Rescuers on Sunday resumed searching the above-water section of the capsized Costa Concordia cruise liner, but choppy seas kept divers from exploring the submerged part, where officials have said there could be bodies.
Civil protection officials said that until the waves slacken off, divers will not swim into the submerged part of the vessel near the port of Giglio, a tiny island off the Tuscan coast.
Coast Guard divers have been concentrating on parts of the ship where survivors have said many passengers were awaiting evacuation the night of Jan. 13 after the Concordia's hull was gashed by a reef as the cruise liner came too close to the island.
After divers on Saturday extracted a woman's body from a corridor near what had been an evacuation staging point, the death toll rose to 12. Twenty people, most of them passengers, are still missing.
So far, the Concordia's fuel tanks are holding, but special crews are waiting for the end of rescue efforts so they can extract 2,200 metric tons (nearly half a million gallons) of heavy fuel.
In a separate undersea mission, police divers on Saturday swam into the captain's cabin to retrieve his safe, suitcases and documents.
The Italian captain is under house arrest as prosecutors investigate him for suspected manslaughter, causing a shipwreck and abandoning the ship while many of the 4,200 passengers and crew were still aboard.
Rescuers are racing against the clock, because the Concordia has been slightly shifting on its precarious perch on a rocky ledge of seabed close to where the seabed steeply plunges.
The search had been interrupted early Sunday after instruments monitoring any movement of the Concordia indicated that vessel had shifted slightly.
Three bodies were found in waters around the ship in the first hours after the accident. All the bodies found since then have been recovered by divers inside the Concordia. The victims were apparently unable to escape the lurching ship during a chaotic evacuation launched almost an hour after the accident.
Operator Costa Crociere, a subsidiary of U.S.-based Carnival Cruise Lines, has said that Capt. Francesco Schettino had deviated without permission from the vessel's route in an apparent maneuver to sail close to the island and impress passengers.
Schettino, despite audiotapes of his defying Coast Guard orders to scramble back aboard, has denied he abandoned ship while hundreds of passengers were desperately trying to get off the capsizing vessel. He has said he coordinated the rescue from aboard a lifeboat and then from the shore.
Light fuel, apparently from machinery aboard the capsized ship, has been spotted in the water, authorities said Saturday, but there has been no indication that any of the heavy fuel oil has leaked from the ship's double-bottomed tanks.
Giglio is in the middle of a national marine park renowned for its pristine waters.