Search is on for 10-foot crocodile who ate a man while fishing in Mexico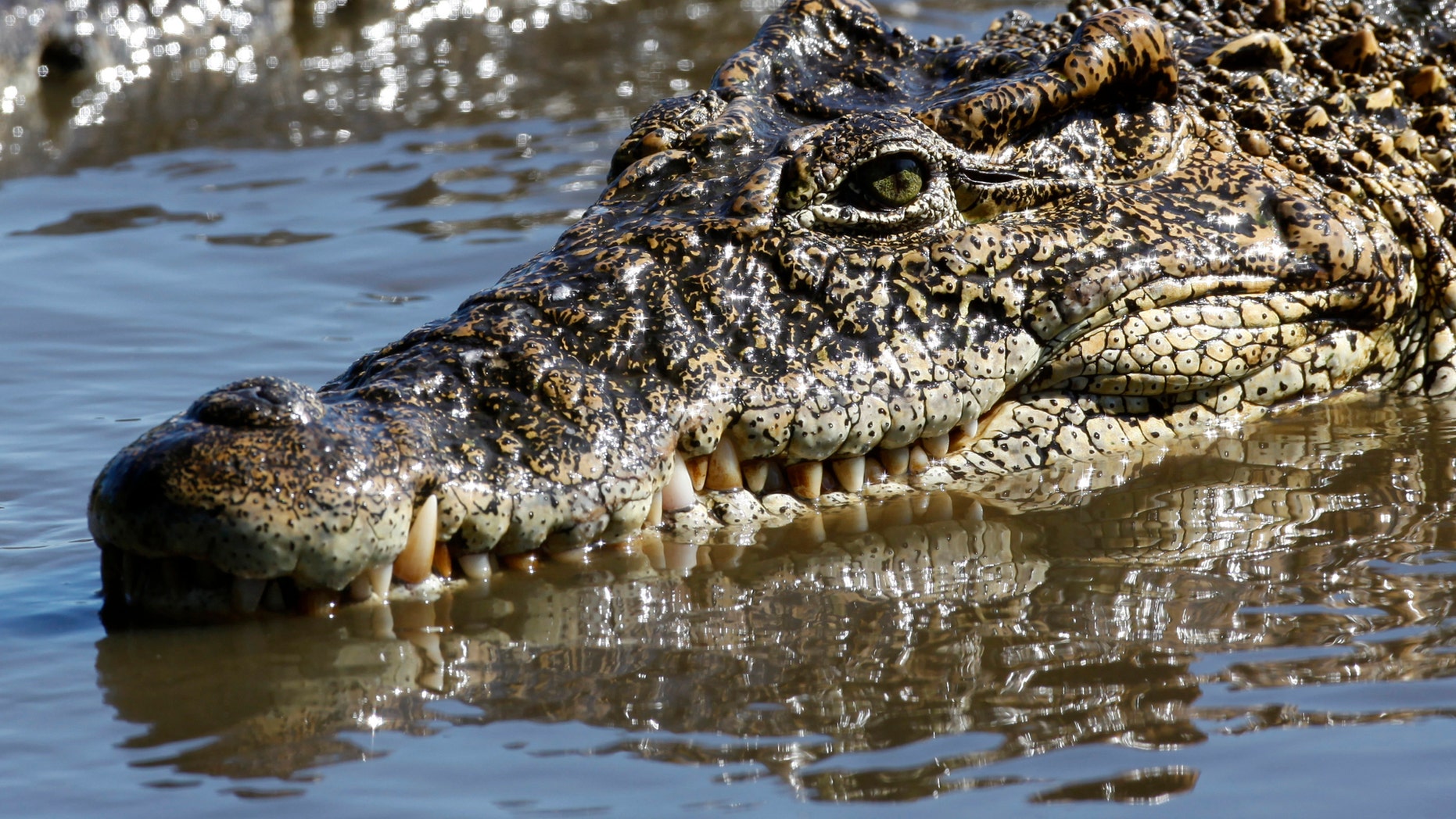 Mexican authorities are looking for a 10-foot crocodile that reportedly ate a young man who was fishing in southern Mexico.
The attack was reported by three of the victim's friends who were there and watched the whole thing unfold. They were able to escape unharmed.
VIDEO SHOWS HUGE CROCODILE JOINING SHARKS TO STALK BOAT
The gruesome incident occurred Sunday in La Encrucijada reserve in southern Chiapas, a protected area they had entered without authorization.
"Most of these events are caused due to unawareness of people coming to unauthorized fishing grounds," an official with the Commission on Natural Protected Areas told El Universal.
TOURIST ATTACKED BY CROCODILE IN THAILAND AFTER TRYING TO
SNAP PHOTO WITH REPTILE
According to the Environment and Natural Resources Office (Semarnat), they have experts combing the marshy area and have put up warning signs.
The goal is to capture all 10-foot crocodiles and pump out their stomachs to find the victim's remains, officials said.