Search for bodies in Rio collapse continues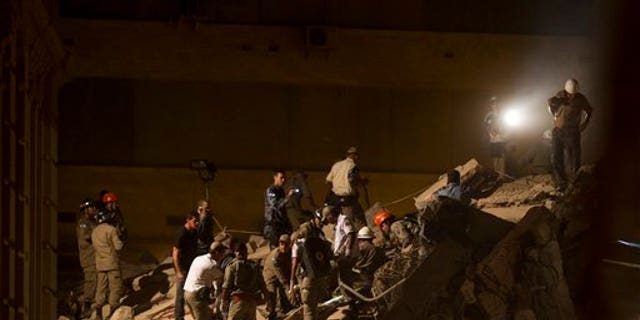 SAO PAULO -- Firefighters have raised the death toll from the collapse of three buildings in Rio de Janeiro earlier this week to at least 16 people and say hopes of finding anyone alive beneath the rubble are slim.
A Rio de Janeiro fire department official says rescuers pulled four more bodies from the debris overnight. The death toll had been 12. The official declined to be identified because he was not authorized to speak to the press. Thirteen people are still missing.
He said the search for survivors would continue at least through Sunday, but the chances of finding anyone alive are "practically nonexistent."
It's not yet known why a 20-story building suddenly collapsed Wednesday night and brought two nearby buildings down with it.