Scandal strikes at ancient Order of Malta over ex-chancellor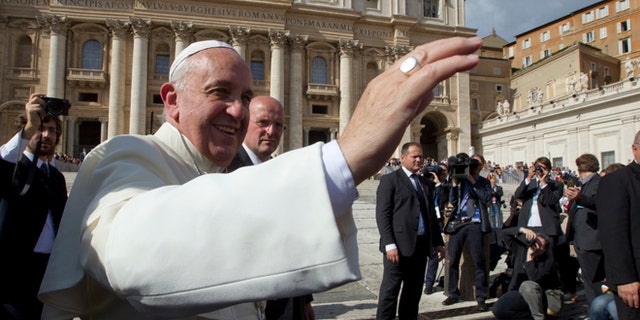 VATICAN CITY – Pope Francis has named a high-powered commission of inquiry to investigate a scandal involving the former grand chancellor of the Order of Malta, the Catholic religious order that dates from the medieval Crusades.
Albrecht von Boeselager was forcibly removed as grand chancellor this month after the Order of Malta said "an extremely grave and untenable situation" came to light. The order hasn't provided details, but said the scandal involved von Boeselager's tenure as the order's health minister and said he had concealed the problems until an internal investigation uncovered them last year.
The pope named a top Jesuit church lawyer, the Vatican's former U.N. ambassador to Geneva and senior Order of Malta members to "quickly inform the Holy See" about the scandal.
Calls to the order weren't returned Thursday.