Saving Yazidis from ISIS, one captive at a time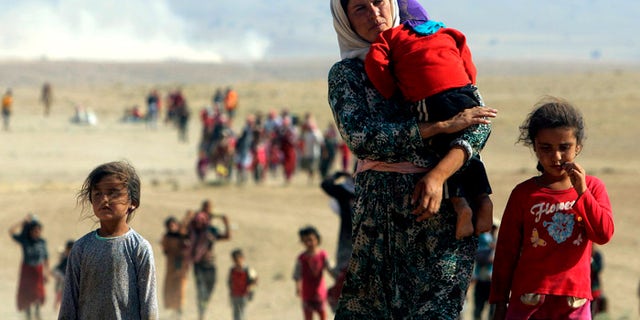 Nearly 2,400 Yazidi men, women and children have been ransomed, rescued or lucky enough to escape the clutches of ISIS, according to new figures from a Kurdish government bureau that works closely with the minority Iraqi religious community.
The Yazidi community, with the protection of the Kurdish Regional Government and funding from around the world, has formed an extensive international network to save their women from sexual slavery and men from serving in the black-clad jihadist army.
"The younger and more beautiful she is and the less number of children she has – if any – will make her more expensive."
"There are several ways," Abu Shujaa, who established a volunteer group with safe houses and has managed an underground rescue railroad to liberate hundreds of Yazidis since the ISIS onslaught in his hometown of Sinjar, told FoxNews.com. "Sometimes the girls access phones and contact family members or friends and they get directed to us.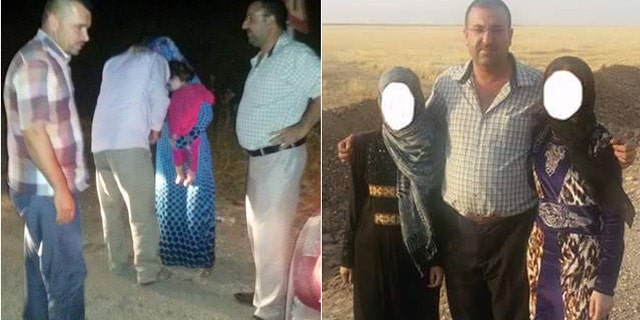 "Other times, volunteers investigate and locate where the girls were taken, and when they find out they then reach out to them and arrange the escape," he added. "There are other ways too, but we can't reveal yet as there are a whole lot of girls left we have to rescue."
The Kurdistan Regional Government's Office of the Prime Minister has a special bureau dedicated to observing the rescue of Yazidi victims. Although it plays no role in negotiating with captors, in cases in which family members pay ransom, the office reimburses them.
Of an estimated 4,029 Yazidi women and girls abducted over the last three years, some 1,456 have been rescued, according to statistics from the Kurdish government, which works with the Yazidi community.
While women are held by ISIS for sex, men are captured and forced into the terrorist army. Some 3,403 men and boys have been captured, with just more than 900 making it back to their families. In total, some 1,293 Yazidis have been killed by ISIS, many of them among the men and boys taken and given the choice of joining ISIS or being killed. Another 460 remain unaccounted for.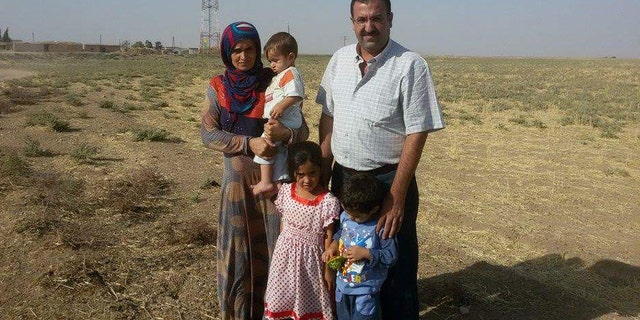 The tight-knit community, which is concentrated along the nation's northern Ninevah Plain, has endured horrific suffering since the rise of ISIS. Of a population estimated at 550,000 before the terrorist army began its ethnic and religious cleansing campaign, some 400,000 have been displaced according to the directorate.
While entering ISIS-held territory could mean death for Yazidis, they have a network of civilian women trapped inside Mosul and other places within the so-called caliphate who "want to do something good for humanity and help," according to Shujaa.
With help from their Kurdish allies, as well as Muslim sympathizers, Yazidis have pulled together to deliver their women and girls from the misery inflicted by ISIS. The Yazidi religion includes elements of ancient nature-worship, as well as influences from Christianity, Gnosticism, Zoroastrianism, Islam and Judaism, and ISIS justifies its slavery and slaughter under the guise that Yazidis are "devil worshippers."
"By enslaving women, ISIS is effectively cleansing the lands of Yazidi and other minority groups of their ethnic identity," said Daniel Sullivan, director of policy and government relations at the Washington-based nonprofit United to End Genocide.
Rescue typically involves several intermediaries carrying out a series of steps such as smuggling cellphones and counterfeit IDs into the places where the girls are being held, establishing a network of safe houses and long journeys on foot under cover of darkness.
"The process has been managed and supervised by the family of the victims themselves," said Yakhi Balak, who heads a Yazidi task force that works with the Kurdistan Regional Government to facilitate and track rescue operations. "The family coordinates with their religious leaders with the moral support of local Yazidi communities."
Each successful rescue has its own dramatic and harrowing tale. The family of one girl told FoxNews.com their daughter was granted permission to use her captor's phone and was able to alert outsiders with a rough description of her location. That allowed Yazidi activists to put a plan into place, working with contacts inside Mosul. Another girl told of escaping through a broken window when her captor was not at home. She hid in a sympathetic family's home until smugglers could reach her.
Such escapes are the exception, not the rule. Most Yazidis who have made it out of ISIS captivity owe their freedom to ransom paid by loved ones and with funds raised by international charities. Fees for buying back a Yazidi captive vary wildly – as do the prices wealthy Arabs and ISIS fighters pay for them at stomach-turning auctions held in public squares.
"The younger and more beautiful she is and the less number of children she has – if any – will make her more expensive," Shujaa said. "Every girl comes back with a unique story that is very powerful and emotional. Some of them as young as 8 are being raped and enslaved. A few days ago, a beautiful 11-year-old girl was sold at the market in Raqqa for the equivalent of $20,000."
Ransom fees generally must cover whatever the slave buyer paid, plus a profit and, in most cases, a cut for Sunni tribesmen who often facilitate negotiations. Just over a year ago, a Yazidi family could buy back a daughter for as little as $300. Now, the price can top $13,000, according to Yazidi officials.
"In many cases the local wealthy Arab residents were among the buyers of sex slaves," Balak said. "Different prices were paid at the time of purchase and in some cases slaves were sold for a profit. Buy back prices were usually higher than slave market price."
Many Yazidi families have scraped together the money needed for a loved one's safe return only to find out they've been tricked, an Iraqi with close ties to the government in Baghdad said.
"The scammers are everywhere," he said. "They are in Iraq and they are outside of Iraq. It's terrible."
Rescue groups have raised funds in North America, including through GoFundMe.com. The efforts have raised alarms in some quarters, both that donors could be getting scammed and also that, even if the funds go to ransom, the process makes captives more valuable and the money ends up in the hands of ISIS.
The lack of monitoring on the ground means Western governments must clamp down on funds headed for the caliphate, even if intentions are good, said Nitsana Darshan-Leitner, director of Israel Law Center, which focuses on blocking funding to terror groups.
A representative for crowd-funding platform GoFundMe told FoxNews.com that red flags have indeed been raised as to whether campaigns of this nature have directed funds to ISIS in order to secure the release of hostages, and that they have referred matters to the Office of Foreign Assets Control with concerns over violations of U.S. sanctions.
A spokesperson for the U.S Department of the Treasury responded that online donations are "not a significant contributor to ISIL's wealth."
"Rather, it remains the case that ISIL has generated the vast majority of its funds through oil and gas, extortion, and looting banks in the regions that it controls," the spokesperson said.
Liberating a young girl from the clutches of ISIS is worth whatever a heartsick parent – or a determined community – can afford, said Balak.
However, other than some sort of cash exchange there are seemingly few other options to bring back the innocent victims.
"Looking at the greater human tragic picture, rescuing a human being in the hands of savages should not be counted toward terrorism funding," Balak added.