Saudi court postpones verdict on popular Shiite cleric who faces potential death sentence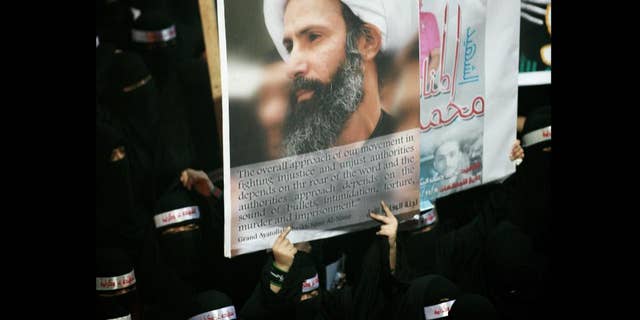 NEWYou can now listen to Fox News articles!
RIYADH, Saudi Arabia – A Saudi Arabian court has postponed issuing a verdict in a sensitive case against a popular Shiite cleric who faces charges that carry the death sentence.
Sheik Nimr al-Nimr's brother Mohammed al-Nimr told The Associated Press that the verdict was delayed until Oct. 21. He says that for the first time since his arrest in July 2012, security officials barred the sheik from attending Tuesday's court session.
The prosecution is asking that al-Nimr be publicly crucified. He faces charges that include disobeying the ruler, firing on security forces and inciting protests.
The 54 year-old cleric is revered among many young Shiites in Saudi Arabia. He does not deny the political charges against him, but denies ever carrying weapons or calling for violence.