Saudi blogger's wife says inhumane sentence proves Kingdom's brutality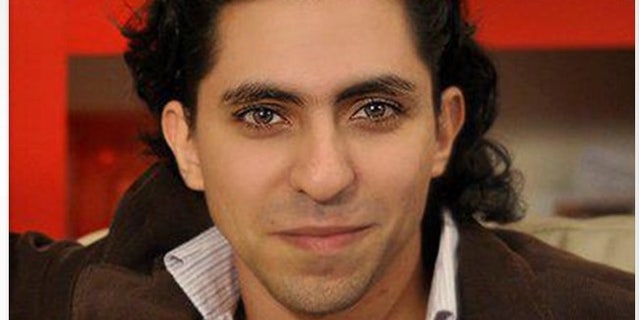 NEWYou can now listen to Fox News articles!
The sentencing of a prominent Saudi blogger to 10 years in prison and 1,000 lashes for insulting Islam shows the Kingdom is run by radical Islamists who leave no room for dissent, his wife told FoxNews.com.
Raif Badawi, co-founder of the "Saudi Arabian Liberals" website and a well-known thinker and blogger, has been accused of writing anti-Islamic discourse online. His wife, who fled the nation two years ago and now lives near Montreal, said Badawi is "paying the price" for believing in freedom of expression.
[pullquote]
"I am very shocked by the news, but the Saudi government is radical Muslim," Ensaf Haidar told FoxNews.com of her husband. "He is the leader of the Saudi liberal movement, and the government wants to make a symbol out of him."
Haidar said it has been two years since she last saw Badawi, who first came on the Saudi government's radar in 2012, when he was imprisoned and subsequently sentenced to seven years in prison and 600 lashes for violating the country's cybercrime laws.
In December, his sentence was overturned after appeal, but his case was sent to the Jeddah Criminal Court for review. A retrial was ordered. Badawi had originally been charged with "apostasy," according to his wife, which is punishable by death in Saudi Arabia.
The Saudi Court also fined him the equivalent of $266,000, in a verdict Amnesty International called "outrageous."
Amnesty International is publicly calling for the verdict to be overturned.
"He is a prisoner of conscience who is guilty of nothing more than daring to create a public forum for discussion and peacefully exercising the right to freedom of expression," said Philip Luther, director of the Middle East and North Africa program at Amnesty International.
This year, Saudi King Abdullah issued a piece of legislation that would clamp down on dissent in any form.
While the law is meant to curb regional terrorism from bleeding into Saudi Arabia, critics say it is an overreaching measure that allows officials to prosecute any form of peaceful dissent.