Saudi Arabia arrests suspected Islamic State operative over killing of policemen in Riyadh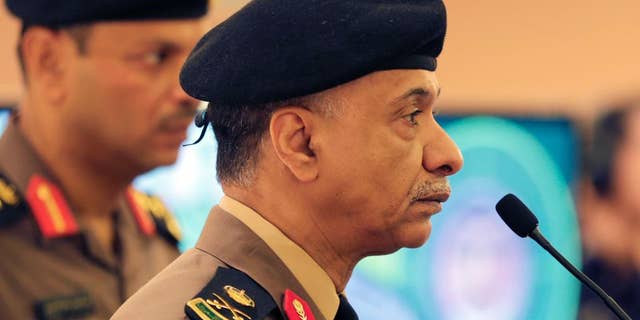 RIYADH, Saudi Arabia – Saudi Arabia's Interior Ministry says the police have arrested a suspected Islamic State group operative wanted for the killing of two policemen in the capital, Riyadh, earlier this month.
Ministry spokesman Maj. Gen. Mansour al-Turki says Nawaf al-Enezi, a 29-year old Saudi citizen, was taken into custody early on Tuesday morning after callers had tipped the police off. Al-Enezi was found in a hideout about 100 kilometers (60 miles) east of Riyadh and was wounded by police gunfire during the arrest.
The Interior Ministry last week announced a $267,000 reward for information leading to his arrest.
He is one of two Saudi men police say operated under orders from members of the extremist IS group in Syria in the shooting of the policemen. The other suspect is already under arrest.