Sarkozy to leave politics if he loses French presidential election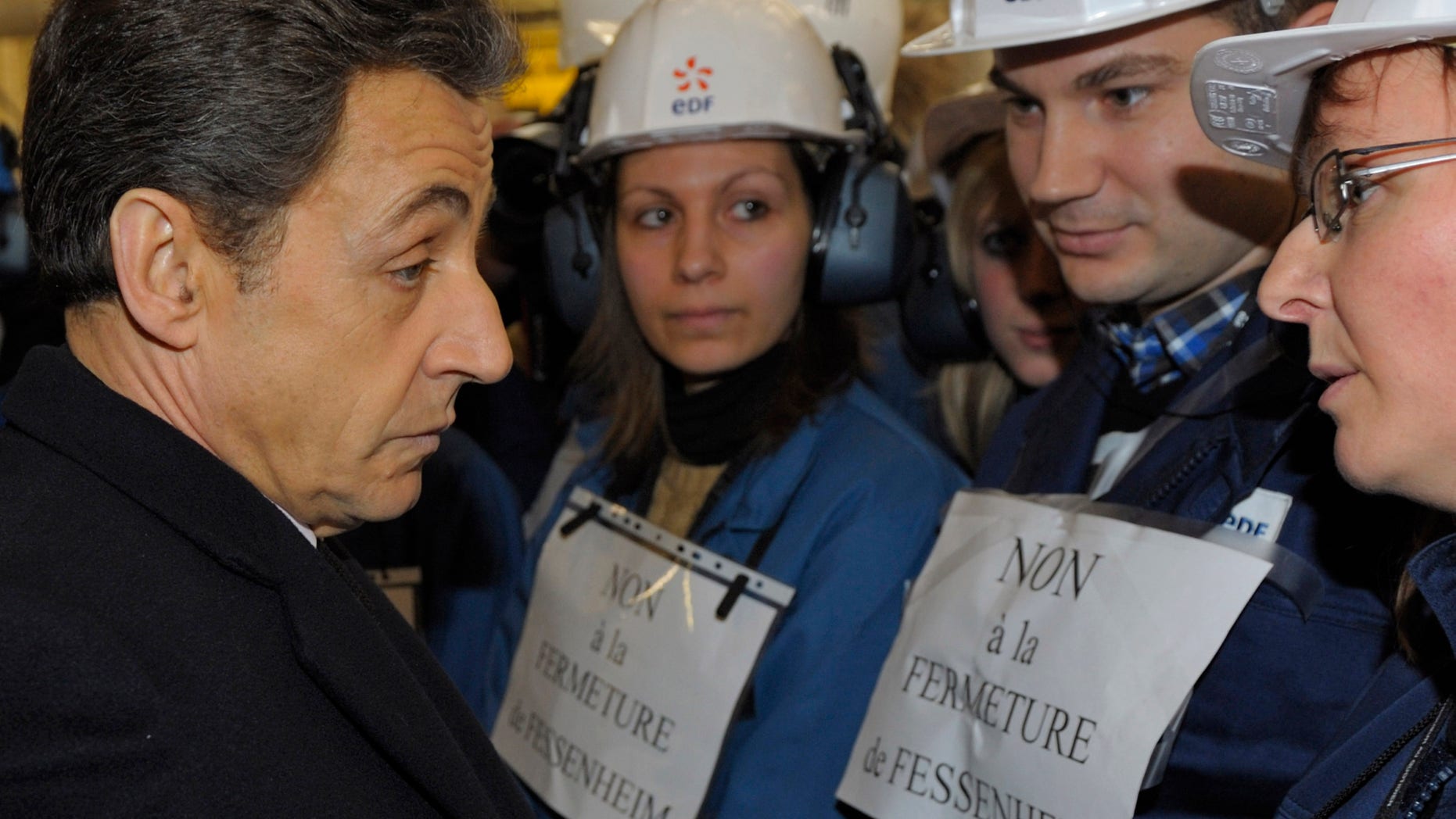 PARIS -- French president Nicolas Sarkozy said Thursday he will quit politics if he loses the upcoming presidential elections.
During an interview with French radio station RMC, Sarkozy was repeatedly asked whether he would leave his political career behind him if his reelection bid is unsuccessful.
A smiling Sarkozy answered, "Yes ... You can ask me a third time and I'll tell you, yes."
"I'll do something else, I do not know what and now is not the time to talk," he said when asked if he would return to practicing law.
Sarkozy continues to trail his Socialist challenger, Francois Hollande, in opinion polls as time ticks toward the April 22 first-round vote.
A recent poll by CSA showed Hollande would beat Sarkozy with 56 percent of the vote in a second round runoff May 6, while a poll by LH2-Yahoo forecast that Hollande would narrowly win the first round vote and then sweep the runoff with 55 percent to Sarkozy's 45.
When asked about Sarkozy's comments, Hollande told RMC that he "understood" why Sarkozy would consider withdrawing from politics, adding it is "his freedom and that of the French people to decide" on his future.