Saleswoman and her boss credited for saving a customer's life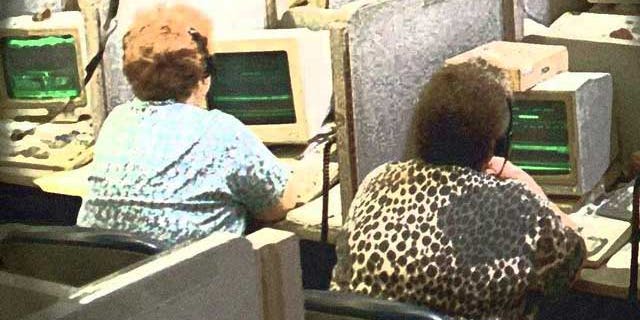 LEBANON, Ore. (AP) – A lucky sales call from a Las Vegas, Nevada, company led deputies to rescue a 33-year-old Oregon woman who was being beaten and strangled, a sheriff says.
Linn County Sheriff Bruce Riley said the Lebanon, Oregon, victim didn't intentionally answer her phone, the Albany Democrat-Herald reported (http://is.gd/CPwGGW). It was in her pocket and somehow picked up the sales call Wednesday during the attack.
The concerned saleswoman turned to her boss at Americare Health, who tracked down the woman's address from previous sales and contacted Oregon law enforcement officers.
Deputies arrived and arrested the woman's ex-boyfriend. They say the man let her go when they arrived and she ran out the front door.
"At the very least it was lucky," Riley said. "At the most it might have been providence."
On Thursday, Walter Warren Ruck, 33, of Lebanon, was charged in Circuit Court with fourth-degree assault and strangulation, both misdemeanors. He's due back in court Feb. 17.
The saleswoman was doing follow-up with the customer and told Americare Health president and CEO Mario Gonzalez that she had a concerning call, the newspaper reported.
"She said she heard the lady being beaten," Gonzalez said. "I jumped on the phone. I could hear the lady screaming and getting hit over and over again, her screaming and begging for her life."
His call to Lebanon city police was transferred to the sheriff's office since the address was outside city limits.
Gonzalez said he continued to listen to the assault until deputies arrived.
Deputies knocked repeatedly and could hear a woman calling for help and a male voice telling her to be quiet, Riley said.
They entered through the unlocked front door, believing the woman's life was in jeopardy, the sheriff said.
The victim told investigators she had moved out of the man's home two days earlier because of ongoing fights. According to deputies' reports, she said the man lured her back by saying he was sick and needed help.
At the court hearing, prosecutor Michael Wynhausen said Ruck told authorities the woman was having mental health issues, he was trying to help her and she had fallen.
The sheriff praised Gonzalez and Americare for their efforts.
"If this guy hadn't have gone the extra mile, we're not sure what would have happened," Riley said.
Lebanon is a small town in western Oregon's Willamette Valley.
Follow us on twitter.com/foxnewslatino
Like us at facebook.com/foxnewslatino