S. Korea moviemakers furious over film withdrawal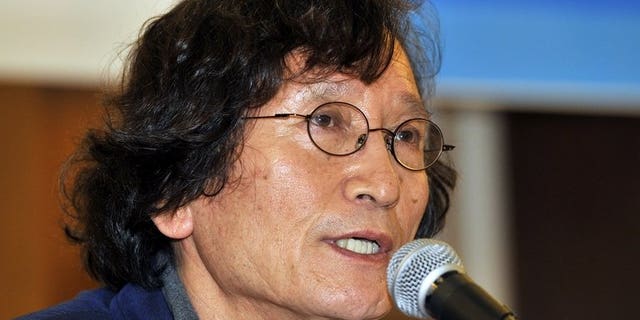 SEOUL (AFP) – South Korea's film community reacted angrily Monday to a major cinema chain's decision to stop screening a documentary that questions whether North Korea was really behind the 2010 sinking of the warship Cheonan.
Megabox withdrew the movie "Project Cheonan" from 27 of its theatres on Saturday, citing customer safety concerns after unidentified conservative activists threatened to stage protest rallies outside the multiplexes.
The Megabox move "does serious violence to our cultural vitality which prospers on the basis of diversity and the freedom of expression," the representatives of 11 film industry groups, including directors, producers, critics and others said in a joint statement.
At a news conference in Seoul, they called on the cinema chain to rescind its decision, apologise and identify the conservative groups behind the protest threats.
The naval corvette Cheonan sank with the loss of 46 lives on the night of March 26, 2010 near the South's disputed Yellow Sea border with the North.
An investigation by a South Korean-led international commission concluded it had been sunk by a torpedo from a North Korean submarine -- a charge Pyongyang has always angrily denied.
Produced by left-wing director Chung Ji-Young, "Project Cheonan" explores alternative explanations, including suggestions that the vessel might have hit a reef or collided with an unidentified submarine.
South Korean navy officials had filed an injunction to halt the film's release, arguing it distorted historical facts and was disrespectful to the relatives of those who died.
The injunction was denied by a court last week and the film was released on Thursday.
But Megabox's decision means there are now only nine small cinemas across the country where it can be seen.
"It's very regrettable, and I don't understand why Megabox made such a decision," Chung told Monday's news conference.
Cross-border tensions surged after the Cheonan incident, with Seoul suspending most trade and aid with North Korea.
In November the same year the North shelled a South Korean border island, killing four people including two civilians and sparking brief fears of a full-scale conflict.