S. Africa's top tax official quits after graft probe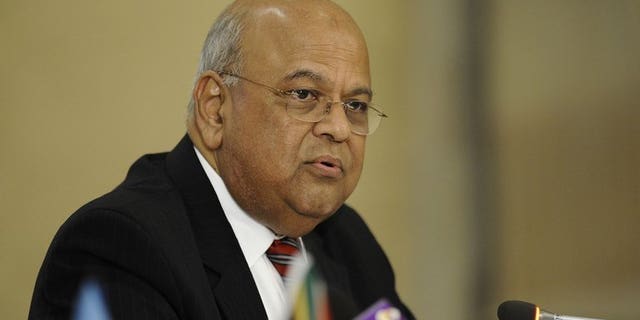 PRETORIA (AFP) – South Africa's top tax official has resigned following an investigation into allegations of impropriety, South Africa's finance minister announced Friday.
South African Revenue Service (SARS) commissioner Oupa Magashula stepped down after he was accused of offering a woman a highly paid job without following proper procedure.
Magashula had "by his conduct placed the reputation and credibility of SARS at risk," said minister Pravin Gordhan, who launched an internal investigation in April.
Gordhan also said Magashula "was much less frank with the committee than the committee would have expected of a person who had the integrity essential to his position."
Magashula, who resigned effective immediately, became implicated in the "jobs-for-pals" scandal after local newspaper City Press reported in March he and convicted Durban drug dealer Pantanathan "Timmy" Marimuthu offered a woman a post in 2010 worth around $70,000 at today's rates.
The former commissioner made a false statement to the public about the woman's resume being sent to SARS, and had contact with Marimuthu mores times than he "initially admitted to," Gordhan added.
Gordhan had appointed retired constitutional Court judge Zak Yacoob, to head the inquiry.
"I took this step to ensure transparency and to protect the integrity of SARS," Gordhan stated at the time.
SARS had denied a friendship between Magashula and Marimuthu, saying Magashula did not offer the woman a job.
The investigation found no evidence that Magashula committed a crime.
Non-governmental groups and South Africa's opposition welcomed the news.
"I think this is a massive, massive achievement," said Stiaan Klue, the chief executive of the South African Institute of Tax Practitioners.
"We haven't seen this in other departments where there have been problems."
The events also earned the government rare praise from the opposition Democratic Alliance.
"We appreciate that this could not have been an easy decision and applaud minister Gordhan's move to ensure that the integrity of the tax authority is protected," the party said in a statement.