S.Africa state TV launches 24-hour news channel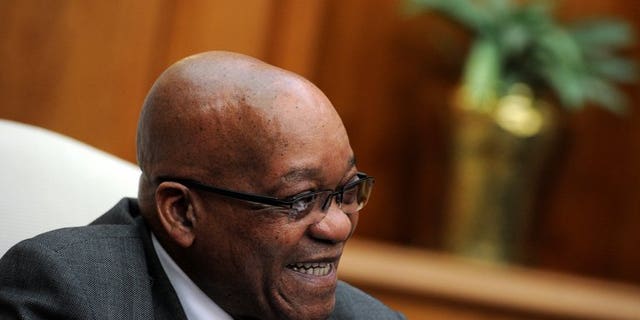 JOHANNESBURG (AFP) – South Africa's loss-making public broadcaster on Thursday launched a 24-hour news channel, with President Jacob Zuma saying it should help diversify media coverage.
"We trust that this channel will seize the opportunity to cover South Africa beyond stories of crime and corruption, and open another window to this beautiful country that has achieved a lot in a short space of time," Zuma said at the launch.
The South African Broadcasting Corporation (SABC) channel will be available on the country's privately-owned satellite television network.
It is South Africa's second round-the-clock news service, hoping to compete for audiences with independent channel eNCA, which started in 2008.
Authorities have complained about a continued focus on government corruption and poor public service delivery in the independent media.
They look to the SABC and pro-government newspaper -- owned by an Indian businessmen close to Zuma -- for more favourable reporting.
But high-level resignations and government bailouts have come to characterise the broadcaster's struggle to stay afloat.
In 2009, the government handed the SABC a one-billion-rand ($101-million) loan to help get its house in order, and parliament dissolved the board yet a second time in March.
The new station's running costs would reportedly amount to 300 million rands a year.
SABC spokesman Kaizer Kganyago said the corporation had planned the project for years.
"The channel will boost the coverage of news from the African continent," he said.
There is also a new entertainment channel via satellite television on the card.
The SABC was formed 77 years ago. Based in Johannesburg, it has three free-to-air television channels and several radio stations broadcasting in all the country's 11 languages.