Rwanda grenade attack toll rises to three: police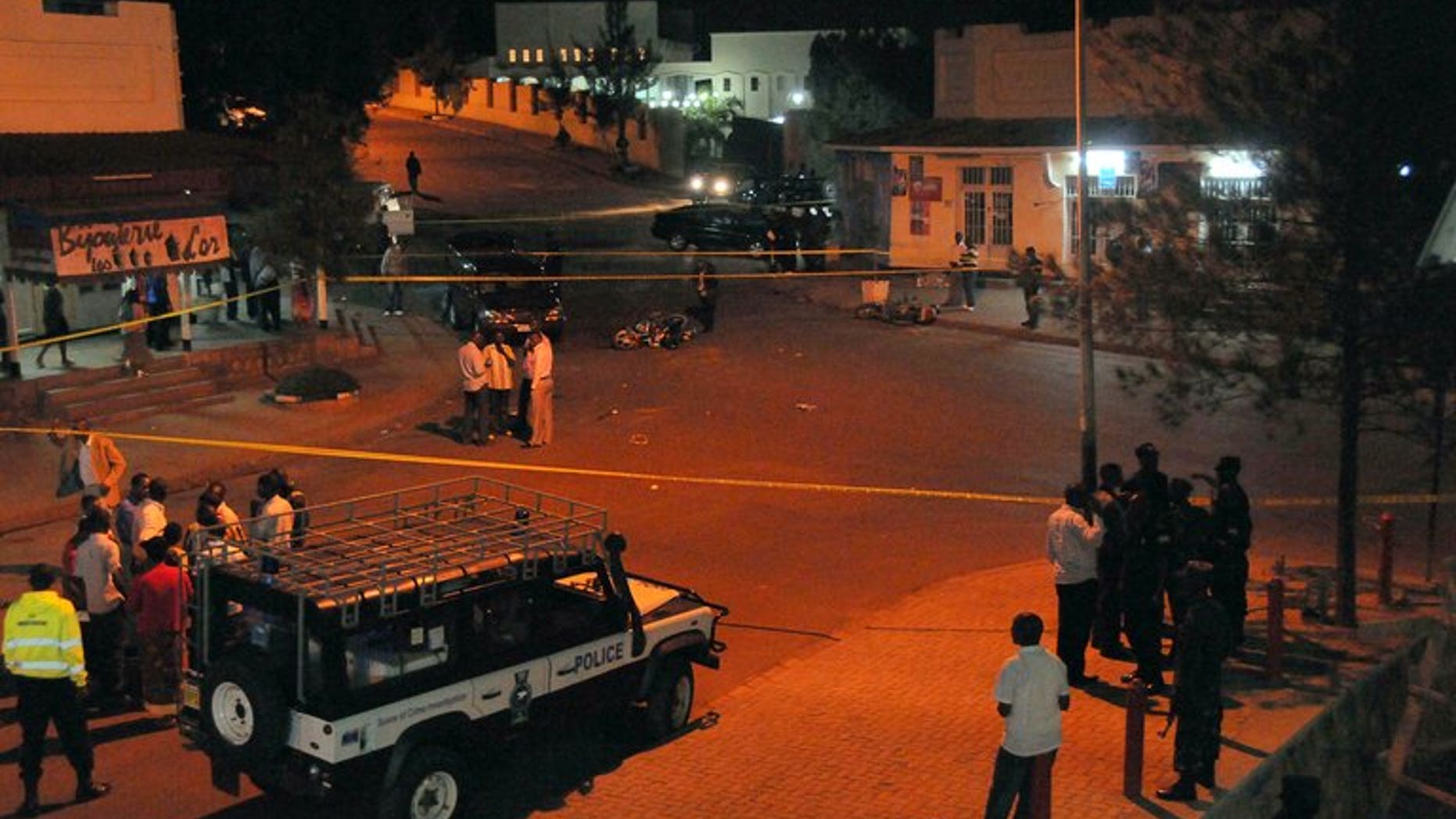 KIGALI, Rwanda (AFP) – A grenade attack in the Rwandan capital Kigali killed three people, police said Saturday, after a third victim succumbed to his injuries.
"Two people died immediately last night and a third has died in hospital since then," police spokesman Theos Badege told AFP.
One person is still in hospital with serious injuries and a further 30 people sustained slight injuries in the attack, which happened shortly before 1700 GMT Friday at a meat market in the capital's Nyabugogo district.
Badege said three suspects have been arrested but did not elaborate.
A grenade attack in March on the Kimironko taxi park in the capital left one person dead and eight wounded. The latest series of grenade attacks in Rwanda, which have mostly targeted busy areas of the capital shortly after nightfall, began in 2010.
The attacks have typically been carried out at bus stops or in markets.
There have been some arrests and convictions but it remains unclear who is behind the attacks.