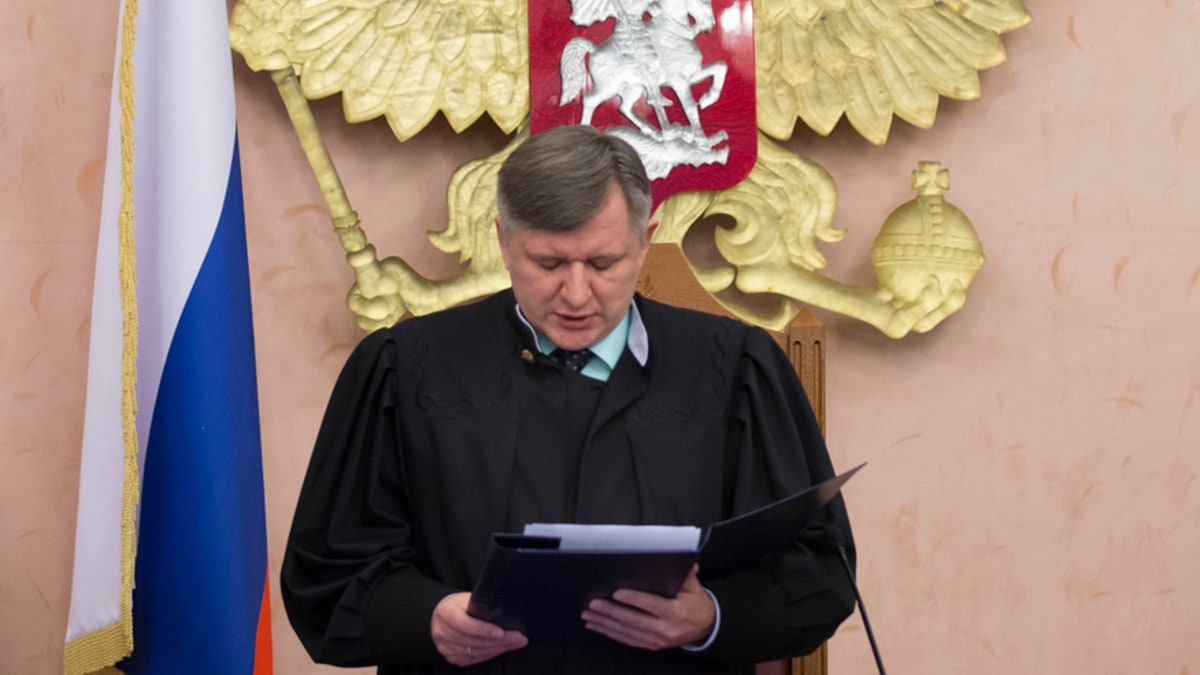 Russia's Supreme Court announced Thursday that it has banned the Jehovah's Witnesses from operating in the country, ordering the religious group to close 395 of its local chapters.
The announcement came after the court accepted a request from the justice ministry that the religious organization be considered an extremist group.
The court also ordered the seizure of the group's property.
Justice Ministry attorney Svetlana Borisova was quoted by the Interfax news agency in court Thursday as saying that the Jehovah's Witnesses "pose a threat to the rights of the citizens, public order and public security."
The Jehovah's Witnesses claim more than 170,000 adherents in Russia. The group has come under increasing pressure over the past year, including a ban on distributing literature deemed to violate Russia's anti-extremism laws. The religious group, which preaches door-to-door, rejects military service and blood transfusions.
Russian prosecutors have long cast the group as an organization that destroys families and spreads hatred, which it denies, according to Reuters.
The group said it would appeal the decision and if it is upheld, the case would be shifted to the European Court of Human Rights, the TASS news agency reported.
"We are greatly disappointed by this development and deeply concerned about how this will affect our religious activity," Yaroslav Sivulskiy, a spokesman for Jehovah's Witnesses in Russia, said in a statement. "We will appeal this decision, and we hope that our legal rights and protections as a peaceful religious group will be fully restored as soon as possible."
Once the Supreme Court ruling is appealed, it will only go into effect when the appellate court announces its decision.