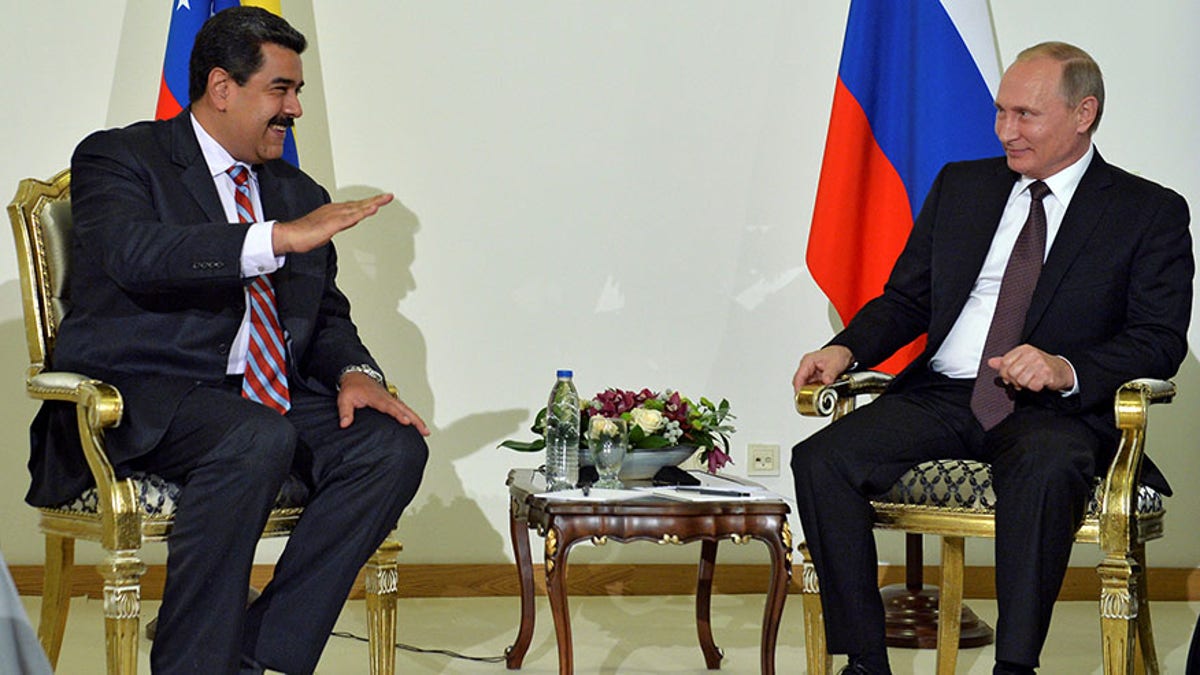 CARACAS, Venezuela – Russia is offering to alleviate Venezuela's food shortage crisis, promising to send several thousand tons of wheat each month to the struggling South American country.
The Venezuelan Foreign Ministry announced Friday that Russian President Vladimir Putin had promised to start delivering food after speaking on the phone with President Nicolas Maduro.
STUDY: VENEZUELANS LOST 19 LBS. ON AVERAGE OVER PAST YEAR DUE TO LACK OF FOOD
Flour is one of the hardest goods to come by in shortage-hit Venezuela. It is rarely available in regular grocery stores. Instead, people find it on the black market or wait in line for hours to buy two packages each at state-run stores.
The gesture of support for the Maduro administration comes at a key moment. Regional governments have been distancing themelves from the embattled socialist president and calling on him to respect democratic norms.