Russians scoff at US report on election meddling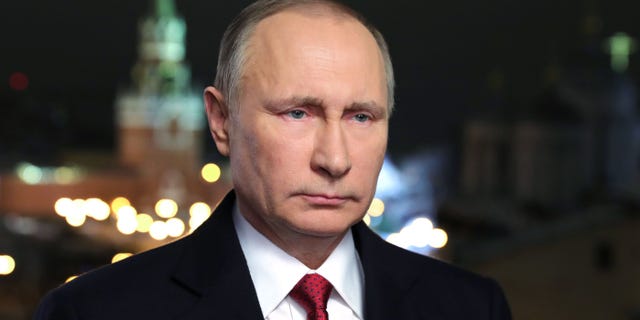 Russian politicians and news media are scoffing that the recently released report by U.S. security services blaming the country's government of meddling in the U.S. presidential race.
Alexei Pushkov, a member of the upper house of parliament's defense and security committee, said on Twitter that "all the accusations against Russia are based on 'confidence' and suppositions. The USA in the same way was confident about (Iraqi leader Saddam) Hussein having weapons of mass destruction."
In another tweet on Saturday, Pushkov suggested that President "Obama is alarmed: Republicans trust Putin more than Democrats."
Margarita Simonyan, the editor of government-funded satellite TV channel RT that is frequently mentioned in the U.S. report, said in a blog post: "Dear CIA: what you have written here is a complete fail."
On Friday, a declassified U.S. intelligence report accused Putin of ordering a campaign to influence the U.S. election and hurt 2016 Democratic presidential nominee Hillary Clinton's candidacy -- findings made public after officials briefed President-elect Donald Trump.
The report adds fresh fuel to the debate over Russia's involvement in email hacking that affected Democratic groups during the 2016 race. Trump has publicly questioned the evidence linking Russia.
And hours before the briefing, Trump called it a "political witch hunt."
However, Trump and the intelligence community seemed to find some common ground after the briefing. Both Trump and the report said the Russians did not target vote tallying.
Trump, in a statement, went a step further and said "there was absolutely no effect on the outcome of the election including the fact that there was no tampering whatsoever with voting machines."
A day after, Trump renewed his call for better Washington-Moscow relations and suggested naysayers are "fools" or "stupid people."
"Having a good relationship with Russia is a good thing, not a bad thing. Only "stupid" people, or fools, would think that it is bad! We … have enough problems around the world without yet another one. When I am president, Russia will respect us far …
"more than they do now and both countries will, perhaps, work together to solve some of the many great and pressing problems and issues of the WORLD!," Trump tweeted.
The Associated Press contributed to this report.