Russians Asked to Vote on Whether to Bury Lenin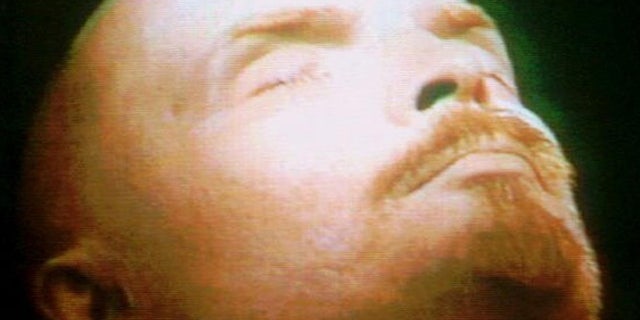 MOSCOW -- A new poll sponsored by the pro-Kremlin party is asking Russians to vote on whether it's time to bury Vladimir Lenin.
The embalmed body of the man who founded the Soviet Union still lies on public display in a Red Square mausoleum almost 20 years after the communist state collapsed.
The contentious issue is raised almost every year around the anniversary of his death on Jan. 21, 1924.
It is not clear whether the government intends to abide by the outcome of the United Russia party's poll, but Prime Minister Vladimir Putin has said that the fate of Lenin's body will in the end be decided by the Russian people.