Russian troop convoy on road to Crimea's capital as Putin rejects calls to pull back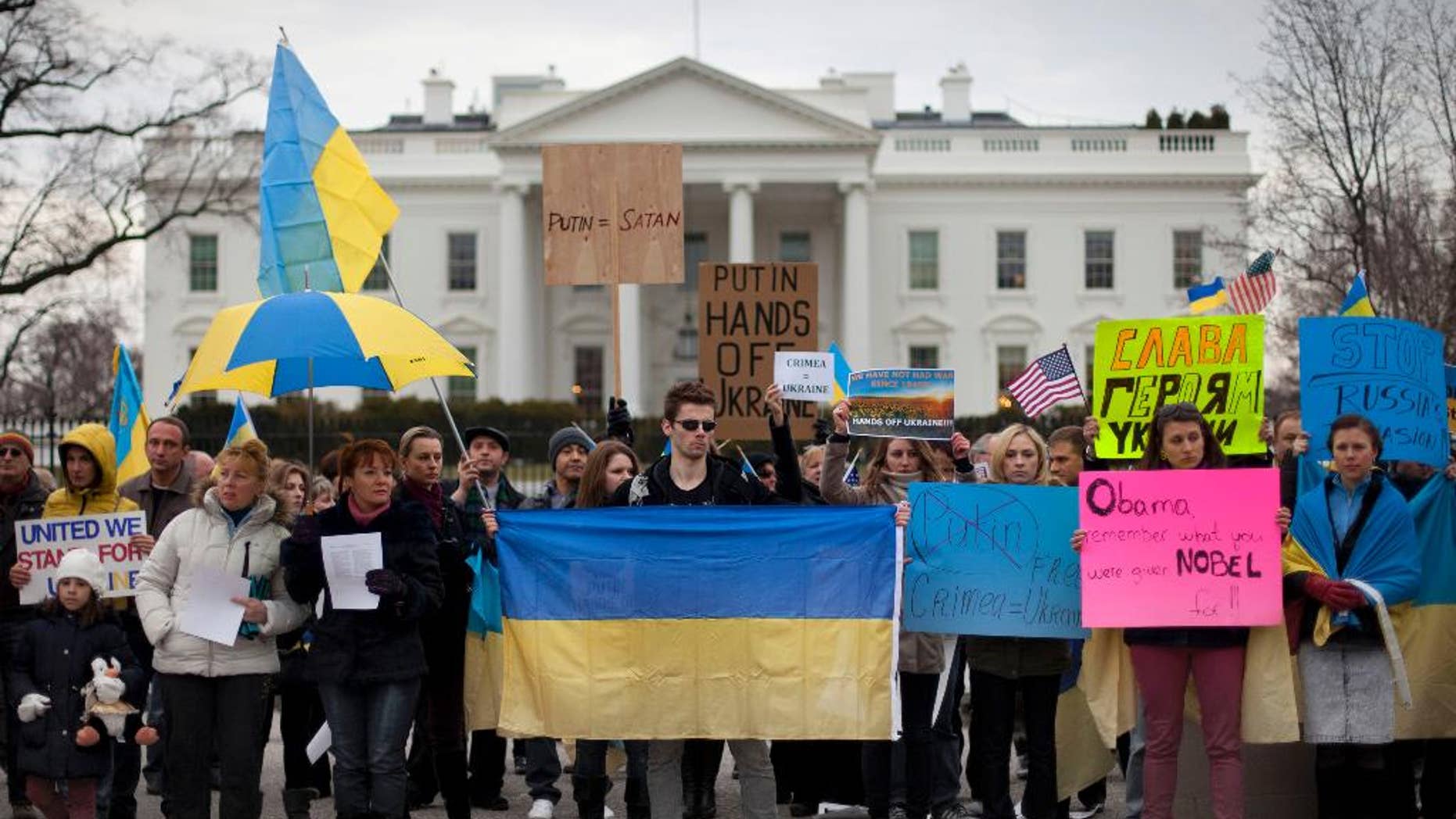 SIMFEROPOL, Ukraine – Associated Press journalists on Ukraine's Crimean Peninsula have seen a convoy of hundreds of Russian troops heading toward the regional capital, Simferopol.
Russian troops took over the strategic Black Sea peninsula on Saturday without firing a shot and the new government in Kiev has been powerless to react.
Russian President Vladimir Putin has rejected calls from the West to pull back his forces, insisting that Russia has a right to protect its interests and the Russian-speaking population in Crimea and elsewhere in Ukraine.
On the road from Sevastopol, the Crimean port where Russia maintains a naval base, to Simferopol on Sunday morning, AP journalists saw 12 military trucks carrying troops, a Tiger vehicle armed with a machine gun and also two ambulances.