Russian military lashes out at UN over aid to Aleppo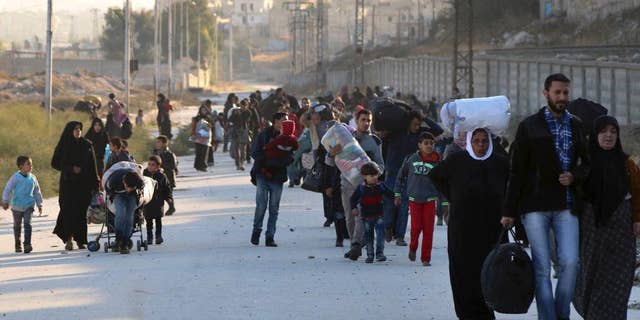 NEWYou can now listen to Fox News articles!
MOSCOW – The Russian military is criticizing the United Nations for dragging its feet on delivering humanitarian aid to the areas of Aleppo, which have been recently seized by Syrian government forces.
Russian Defense Ministry spokesman Maj. Gen. Igor Konashenkov said that the Russian military has been the only source of food, medicine and other supplies for 90,000 residents of Aleppo's neighborhoods seized by the Syrian army this week.
In Friday's statement, Konashenkov called on Jan Egeland, a senior U.N. aid official for Syria, to move faster to provide aid to the area.
Russian-backed Syrian government troops have made significant gains in the rebel-held eastern part of the city since the weekend.