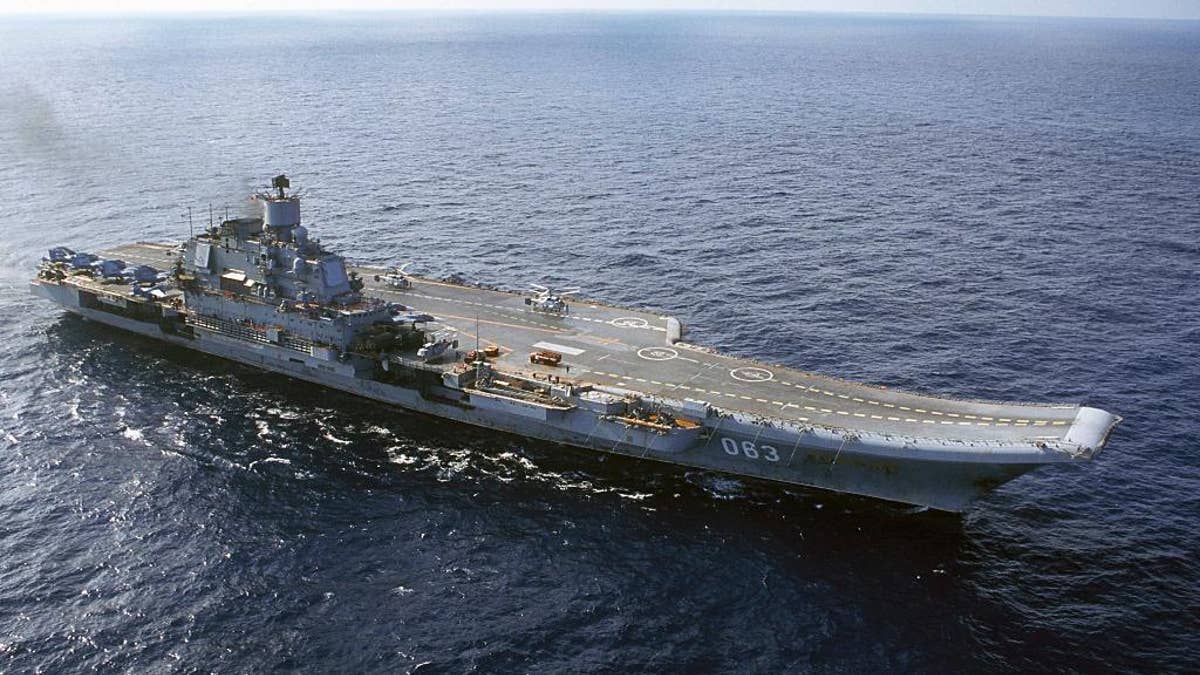 MOSCOW – The Russian military says one of its fighter jets based on an aircraft carrier currently near Syria's shores has crashed on a training mission, but its pilot survived.
The Defense Ministry said Monday that the crash of the MiG-29 fighter will not affect the operations of the Admiral Kuznetsov carrier.
It said the jet's pilot bailed out safely and was picked up by a rescue team.
The ministry said the jet crashed due to a technical problem while on its way to land on the carrier, but didn't elaborate on what went wrong.
The carrier and escorting ships arrived in the eastern Mediterranean Sea last week. Pilots of the carrier-borne fighters have been conducting flights over Syria to survey the area.