Russian defense minister happy with results of Syria mission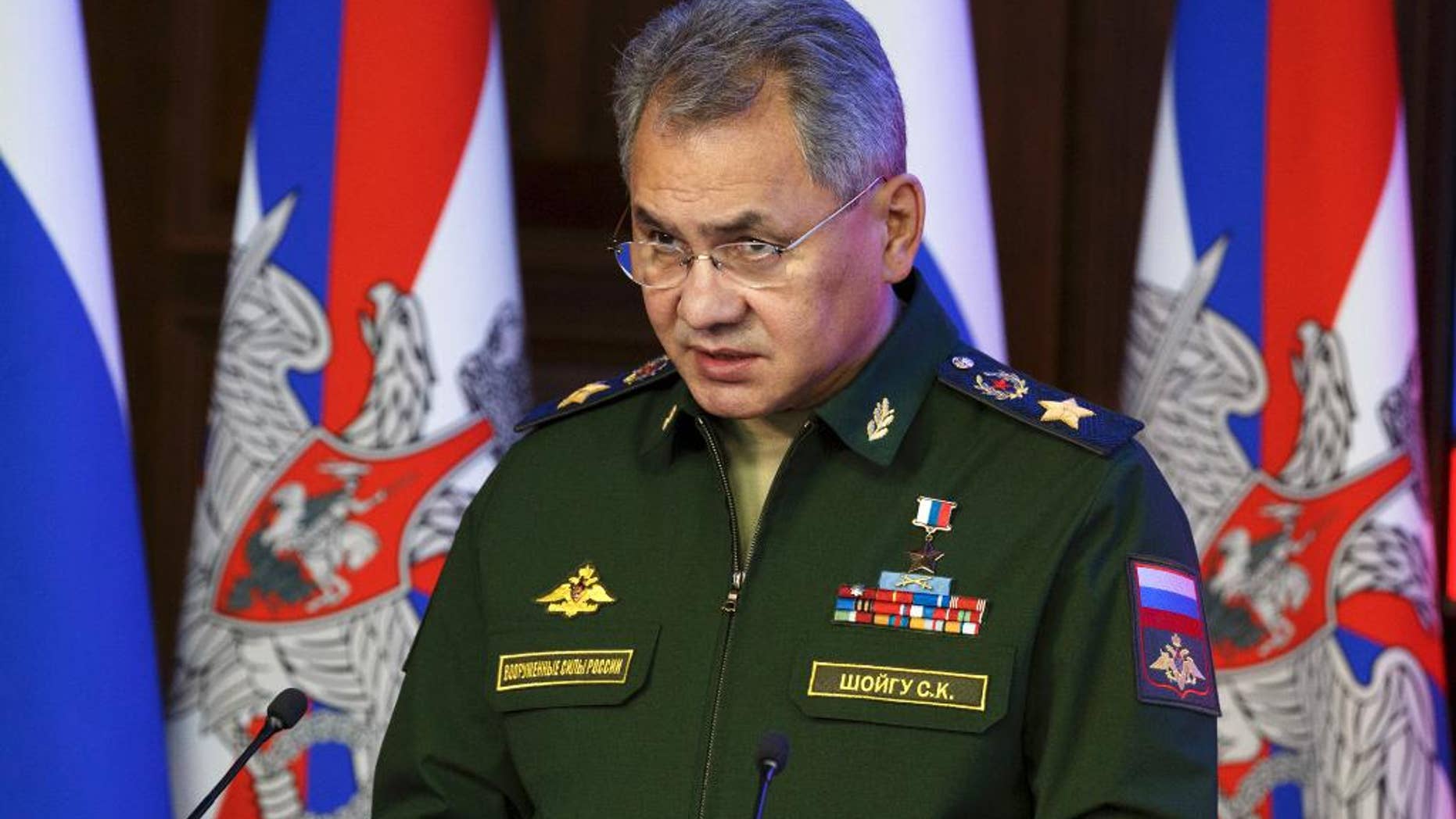 MOSCOW – Russia's defense minister has hailed the military's performance in Syria, saying new Russian weapons have proven their worth in the conflict.
Sergei Shoigu told the Russian parliament Wednesday that the military has tested 162 types of weapons in Syria, and only 10 of them have failed to meet expectations.
Shoigu said Russian pilots have flown 1,760 combat missions in Syria since the launch of the air campaign in September 2015, killing more than 3,100 militants, including 26 warlords. He said Russia helped prevent the collapse of the Syrian state.
Shoigu said that nearly 90 percent of all Russian military pilots have gained combat experience in the skies over Syria.
The minister said that the military's special forces also have performed well in the conflict, targeting the militant leaders and helping direct airstrikes.