Russia urges Syrian rebels to separate from 'terrorists'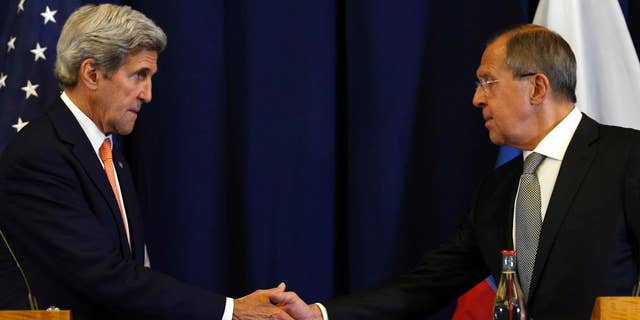 NEWYou can now listen to Fox News articles!
MOSCOW – Russia is urging Syrian rebels to separate themselves from 'terrorists' to ensure that the Russia-U.S.-brokered cease-fire continues to hold in Syria, where a relative calm has prevailed since the truce went into effect two days ago.
A spokesman for Russian President Vladimir Putin says the Kremlin is hopeful that the truce deal "will create the necessary environment for political settlement."
Dmitry Peskov told reporters on Wednesday that the Kremlin welcomes the cease-fire but that the key thing now is to make sure moderate opposition groups are separated from the "terrorists" — a reference to militant groups such as Syria's al-Qaida affiliate.
Peskov said that's the "key task, without which further progress can hardly be possible."
Russia launched its operation in Syria last year to support ally President Bashar Assad's forces.