Russia, Ukraine hold new talks on gas price, outstanding debt to avoid supply cut-off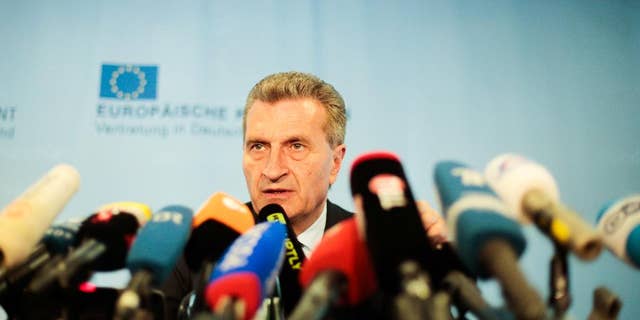 NEWYou can now listen to Fox News articles!
BRUSSELS – Russia and Ukraine are holding new talks aimed at resolving their dispute over gas prices and prevent a possible supply cutoff this week by Moscow.
Monday's negotiations will be chaired by European Union Energy Commissioner Guenther Oettinger and feature both countries' energy ministers.
Russia urges Kiev to settle its outstanding gas debts — the amount of which is being disputed — and says it wants payment up front for future deliveries or it might restrict supplies starting Tuesday.
Ukraine said after a first meeting last week it has transferred $786 million to Russia's state energy company Gazprom to cover February and March deliveries.
Ukraine, which saw price discounts granted by Russia canceled following the ouster of pro-Russian President Viktor Yanukovych, has been seeking a new price agreement before settling debts.