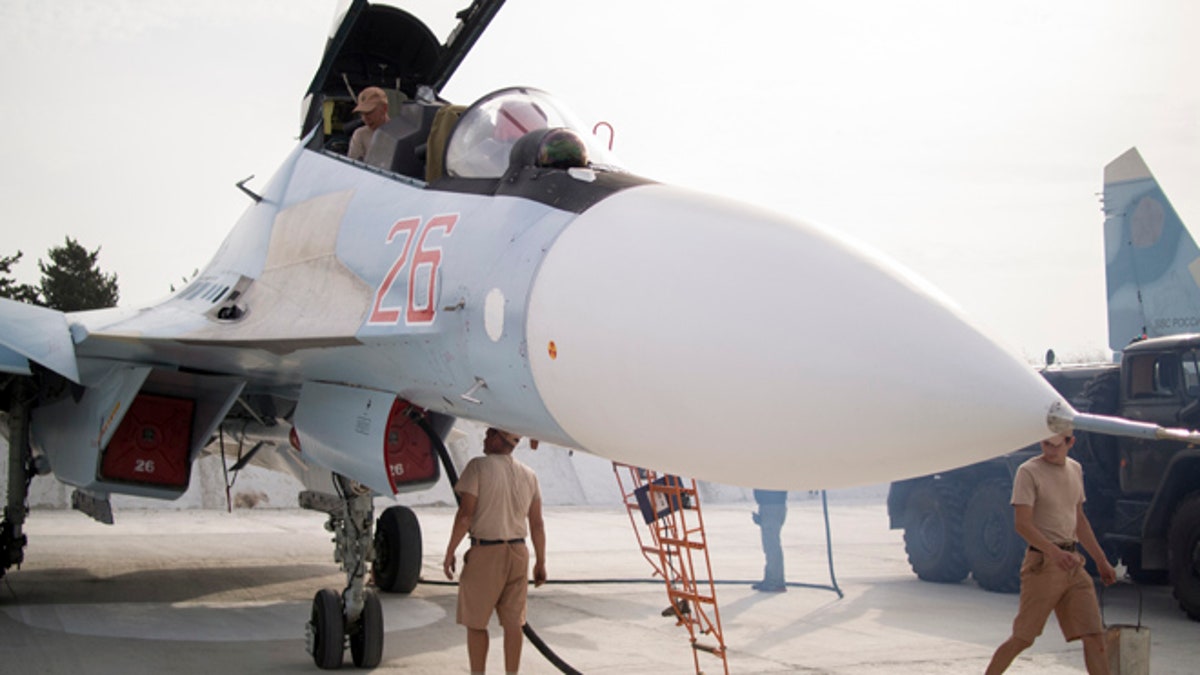 The Russian defense ministry announced Tuesday it has invited military representatives from the United States and other NATO countries to explain allegations Moscow has been bombing civilian targets in Syria, Reuters reports.
Moscow had asked the military experts to either justify what he called "outrageous" allegations Russian planes had bombed hospitals in Syria or to withdraw the assertions, the deputy defense minister told Interfax News Agency. There was no immediate response from the U.S.
The statement comes amid international controversy over Russia's air campaign in Syria, which it launched on Sept. 30 against terrorist groups threatening President Bashar al-Assad's rule.
But critics including the U.S. say the Moscow military intervention helps prop up Assad and has fanned the violence.
Activists have also accused Russia of targeting U.S.-backed rebels and bombing historic Syrian sites such as the temple of Palmyra.
Assad has praised Russia's anti-terror efforts since the beginning of his country's war.
"Terrorism which we see spreading today could have been more widespread and more harmful if it weren't for [Russia's] decisions and steps," Assad told Arab Media last week.
A week after Russia launched its airstrikes, Syrian ground troops, aided by allied fighters from Iran and Lebanon's Hezbollah, pushed their way into central and northern Syria in an attempt to drive out rebel and militant groups in control of territories there. So far, Syrian forces have seized a few villages but there has been no strategic victory.
There have since been reports Cuban military operatives may be preparing to man Russian-made tanks to aid Damascus in fighting rebel forces backed by the U.S.
Syria's civil war is in its fourth year and has so far cost an estimated 250,000 people their lives and sparked a humanitarian crisis as displaced refugees flee the embattled nation.