Russia reportedly detains American over suspected spying
An American citizen was arrested in Russia on Friday for alleged spying, Russia's domestic security agency announced Monday, marking one of the country's first overt tit-for-tat actions after several high-profile Russia-related indictments in the U.S.
Paul Whelan was taken into custody after allegedly being caught "during an act of espionage," although Russia's Federal Security Service, the country's primary internal security arm, gave no further details about the alleged incident, the BBC reported.
CLICK HERE TO GET THE FOX NEWS APP
The FSB, as the security service is also known, said Whelan faces up to 20 years in prison if convicted, TASS news agency reported.
The U.S. State Department responded Monday: "We are aware of the detention of a U.S. citizen by Russian authorities. We have been formally notified of the detention by the Ministry of Foreign Affairs. Russia's obligations under the Vienna Convention require them to provide consular access. We have requested this access and expect Russian authorities to provide it."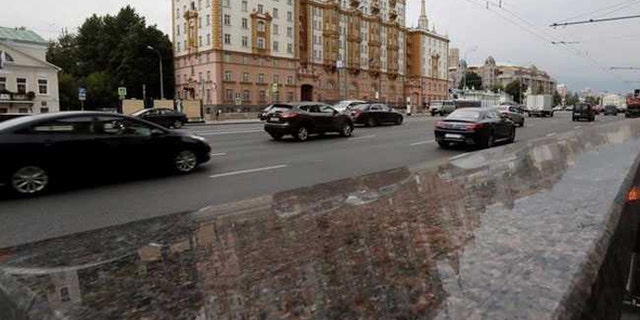 The FSB, which conducts domestic intelligence and counterintelligence, was spun-off from the infamous KGB after the collapse of the Soviet Union. A former KGB agent, Vladimir Putin ran the FSB before ascending to the presidency.
Of all the agencies, the FSB looms largest in Russians' minds because it hunts domestic threats. In October, a man entered a local branch of the FSB intelligence agency in Akhangelsk and detonated an improvised explosive device, killing the man and injuring three FSB officers.
MARIA BUTINA, ACCUSED RUSSIAN SPY, PLEADS GUILTY TO CONSPIRACY
The arrest also comes weeks after Russian citizen Maria Butina, 30, pleaded guilty to a charge of conspiring to act as a foreign agent. Butina, who was arrested in July, admitted to gathering intelligence on U.S. officials and politicians for Russia through contacts with the National Rifle Association and the National Prayer Breakfast. She said she would organize gatherings between American officials and Russians to "establish unofficial lines of communication with Americans having power and influence over U.S. politics."
WHO'S BEEN CHARGED BY MUELLER IN THE RUSSIA PROBE SO FAR?
Special Counsel Robert Mueller's inquiry into alleged Russian interference in the 2016 U.S. Presidential election has also kept up the ongoing tensions between Moscow and Washington. Four former Trump campaign associates — former National Security Adviser Michael Flynn, one-time campaign chair Paul Manafort, Manafort deputy Richard Gates and adviser George Papadopoulos – have been charged, though none of the charges are directly related to any misconduct by the president's campaign or collusion with Russia. Of the four, Manafort was the first to have been found guilty by a jury in part of Mueller's probe. Gates struck a plea deal, Papadopoulos pleaded guilty to lying and served 12 days and Flynn pleaded guilty to lying to investigators, however, his sentencing has been delayed for more than a year.
Butina faces a maximum of five years in prison and could be deported after her release. She will most likely serve about six months due to a plea agreement.
Fox News' Kaitlyn Schallhorn, Greg Norman and The Associated Press contributed to this report.