Russia plane crash may have been caused by speed-indicator failure due to icing, investigators say
The crash of a Russian airliner that plummeted out of the sky minutes after takeoff from a Moscow airport may have been caused by the pilots failing to activate heating equipment before takeoff leading to the plane's sensors being iced over, investigators said Tuesday.
Russia's Interstate Aviation Committee said in a preliminary report the crash of Saratov Airlines Flight 703 that killed all 71 people on board Sunday occurred after the pilots saw varying data on the plane's two air speed indicators, which could have been caused by icing, according to Russian news agency Interfax.
Pilots did not turn on the heating unit for the plane's pressure measurement equipment prior to takeoff, which could have caused the flawed speed data, according to investigators.
"In all other flights on the chart recorder (15 more flights), the heating of the receiver was switched on before take-off" the preliminary report said, according to the TASS news agency.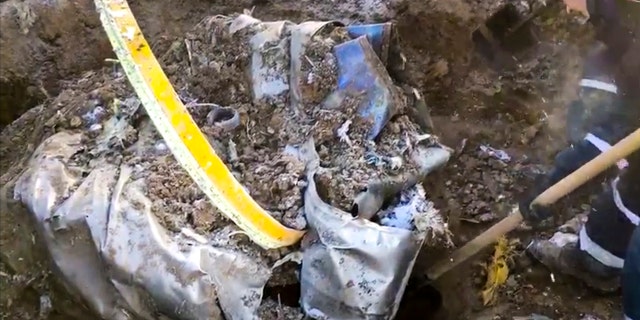 Shortly after takeoff from Moscow's Domodedovo Airport, the pilots put the An-148 regional jet on autopilot but had to take manual controls back when they saw varying speed data.
SURVEILLANCE FOOTAGE CAPTURES MOMENT RUSSIAN PLANE CRASHED, KILLING 71
The committee emphasized that the flawed speed data resulted from the "icing of pressure measurement instruments that had their heating systems turned off."
Earlier reports from Russian media indicated that the plane's captain had chosen not to have the plane undergo a de-icing treatment before takeoff. The crew decides whether to have the plane sprayed by de-icing liquid, depending on weather conditions and the state of the plane.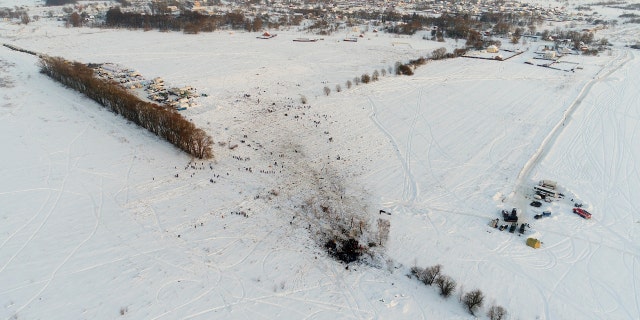 The flight was only in the air for six minutes before it plummeted into a snowy field and exploded into a giant fireball, killing all 65 passengers and six crew members.
Hundreds of emergency workers have been rummaging through knee-deep snow since Sunday searching for victims' remains and plane debris.
Experts have managed to recover data from both the plane's flight data and cockpit conversation recorders.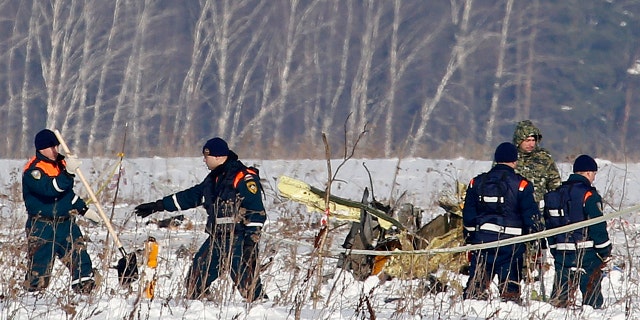 So far, more than 1,400 fragments of body parts and about 500 fragments of aircraft have been found at the crash site, according to Interfax.
RUSSIA PLANE CRASH PROMPTS LOOK AT THE SAFEST AIRLINES
The crash has reignited questions about the twin-engine plane, which has a spotty safety record, with one previous crash and several other major incidents in which pilots have struggled to land safely.
President Trump offered his condolences to Russian President Vladimir Putin on Monday for the plane crash, with Trump assuring Putin the U.S. is "standing by to assist Russian authorities in their investigation."
The Associated Press contributed to this report.