Rooney may want a new challenge: ex-Man Utd coach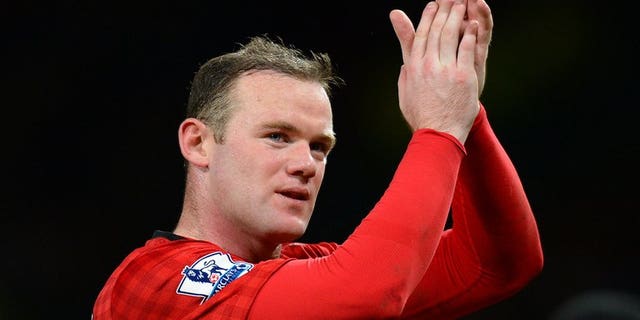 LONDON (AFP) – Manchester United striker Wayne Rooney may wish to leave the Premier League champions in order to seek a "fresh challenge" elsewhere, according to former assistant coach Mike Phelan.
The future of the 27-year-old player has been the subject of intense speculation in the British media, after outgoing manager Alex Ferguson revealed that he had asked to the leave the club for the second time.
Rooney made a similar request in 2010, only for Ferguson to persuade him to stay put at Old Trafford.
The England star has been linked with clubs including Arsenal, Chelsea and Paris Saint-Germain in recent weeks but Phelan believes he would only leave United if he felt he had nothing left to achieve there.
"Wayne is at the greatest club you can be at," Phelan told BBC radio, in comments reported in several British media outlets on Tuesday.
"Why would you want to jeopardise that, unless you want a fresh challenge and you feel that challenge isn't being met at Manchester United?"
Phelan was released by United in May after David Moyes was appointed as the successor to Ferguson as manager.
Moyes, who launched Rooney's career at Everton, is expected to speak to the striker about his future this week.
"What will be, will be. I haven't got a clue," Phelan said when asked to speculate about what Rooney would do.
Arsenal midfielder Jack Wilshere has expressed enthusiasm about the prospect of Rooney joining him at the north London club.
"If it happens, it would be amazing," the 21-year-old told the ESPN FC website.
"He's the type of player who can win you trophies. Just to see his name on the team sheet brings fear to the opposition. We could do with a little more of that."
Rooney is scheduled to report back for pre-season training on Thursday, with the United squad due to fly out for a three-week tour of Australia and Asia on Wednesday next week.