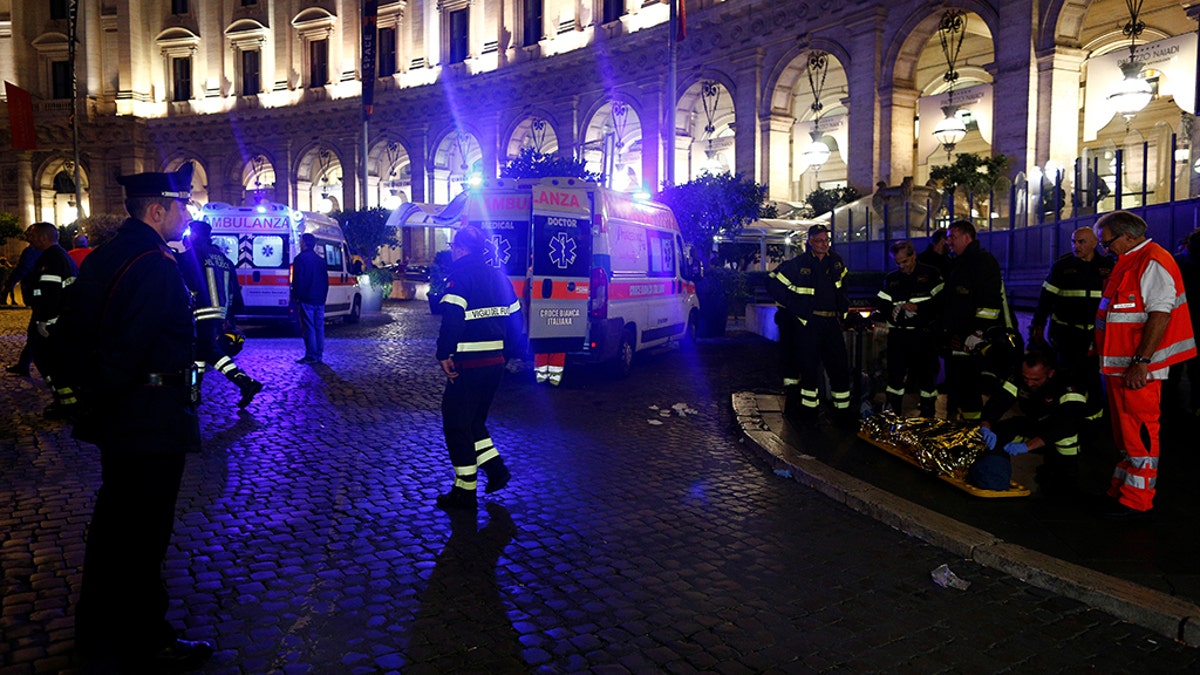 An escalator at a train station in Italy malfunctioned on Tuesday, reportedly leaving at least 20 people — including seven seriously — injured.
The escalator at the Repubblica metro station in Rome broke, Italian police said. Video posted of the incident showed the escalator rapidly accelerating and people riding it collapsing onto one another. Emergency officials were responding to the scene.
"The scene that we found was people piled up at the bottom of the escalator," Rome provincial fire chief Giampietro Boscaino said. "People one on the top of the other looking for help. They had various injuries caused by the escalator that was twisted, therefore serious injuries."
Most of those aboard the escalator were CSKA Moscow soccer fans, according to local news outlet La Repubblica. Fans were headed toward Rome's Olympic Stadium, where CSKA Moscow was scheduled to play AS Roma on Tuesday.
The escalator reportedly malfunctioned when fans were jumping and singing en route to the match.
The Associated Press contributed to this report.