Romanian president calls for referendum on prisoner pardons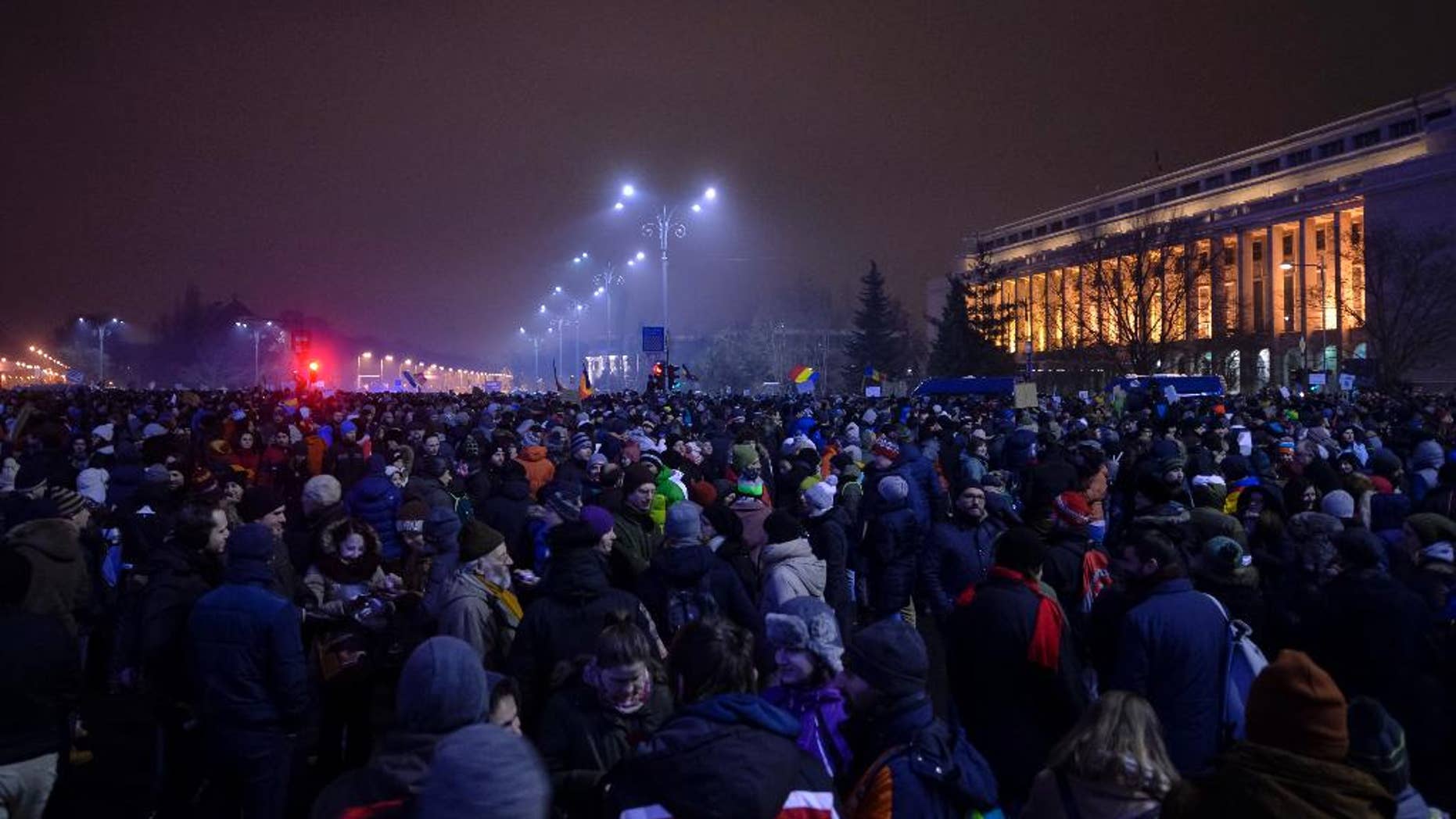 BUCHAREST, Romania – Romania's president has called for a referendum on a government proposal to pardon thousands of prisoners, which critics say could weaken the anti-corruption fight.
President Klaus Iohannis said Monday he wants to hold a referendum because of the intense public interest. He spoke a day after 15,000 people demonstrated in Bucharest, the Romanian capital, and thousands in other Romanian cities against the proposal.
Iohannis said the referendum would ask Romanians whether they agreed with these measures or not, noting the Social Democratic Party that won the December parliamentary election had not mentioned the pardons in its program.
Premier Sorin Grindeanu wants to pass an emergency ordinance to pardon prisoners to help ease overcrowding in prisons. Critics say the move is designed to help government allies convicted of corruption.