Romania official seeks to overturn anti-corruption law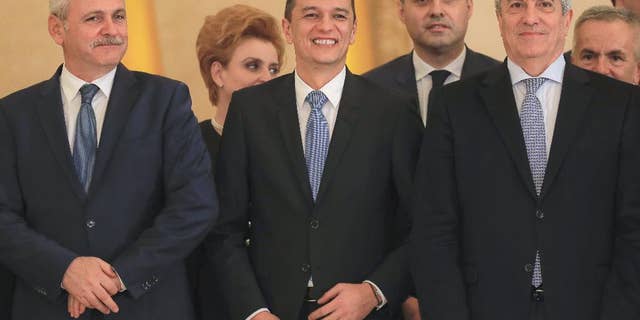 BUCHAREST, Romania – A Romanian official has petitioned the Constitutional Court saying a law banning people with convictions from serving as ministers is unconstitutional.
Thursday's move came amid concerns that the new left-leaning government may seek to slow down Romania's anti-corruption fight.
The petition could help Social Democrat chairman Party Liviu Dragnea, disqualified from being premier because he has an election fraud conviction. His party easily won Dec. 11 elections, but Dragnea was unable to be premier, because of a 2001 law introduced in preparation for Romania's European Union membership. Dragnea says the law is unfair.
Ombudsman Victor Ciorbea said he had "solid" arguments to ask for the law to be overturned, and there should be a balance between state authorities.
Romania approved a new government Wednesday led by Premier Sorin Grindeanu.