Rikers Guard Faces 10 Years In Prison For Ignoring Inmate's Pleas For Help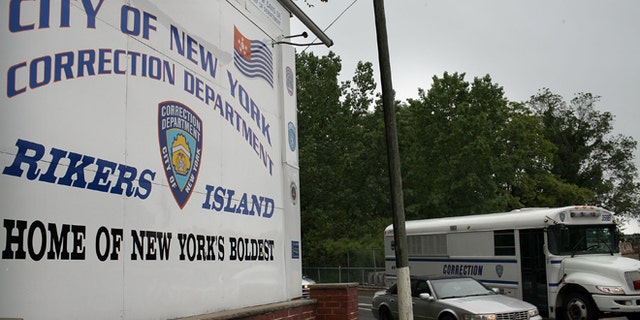 NEW YORK (AP) – A jail guard supervisor accused of violating the rights of an inmate by ignoring his pleas for medical attention in the hours before his death was arrested by federal authorities on Monday.
Terrence Pendergrass was charged with violating the rights of Jason Echevarria, who was in a unit at the Rikers Island jail for inmates needing mental health treatment at the time of his death in August 2012, U.S. Attorney Preet Bharara in Manhattan announced.
Pendergrass faces a maximum sentence of 10 years in prison if convicted. His attorney didn't immediately respond to requests for comment.
Echevarria was in the mental health unit after suicide attempts, including swallowing a battery. Authorities said another officer mistakenly gave Echevarria a highly caustic cleaning agent, and two correction officers and a pharmacy technician became concerned because he appeared ill and said he'd swallowed it. Authorities said other inmates also heard Echevarria asking for help.
According to the complaint, Pendergrass was told of Echevarria's pleas and ignored them and failed to notify medical personnel.
Echevarria was found dead in his cell the next morning. An autopsy showed that he had internal burns and scarring in his esophagus and trachea and that he died from injuries caused by ingesting a caustic substance.
The arrest adds to the harsh spotlight the city's Department of Correction is under following a report by The Associated Press last week that a mentally ill, homeless former Marine died in his overheated Rikers Island cell in February.
Four city officials told the AP that Jerome Murdough, who was on anti-psychotic and anti-seizure medication, was found dead in the early hours of Feb. 15 in a cell that had overheated apparently because of malfunctioning equipment. They said he also did not open a small vent in his cell, as other inmates did, to let in cool air.
The Department of Correction is investigating the death. It has said it's already addressed two contributing factors an outside consultant identified as causing the excess heat.
Follow us on twitter.com/foxnewslatino
Like us at facebook.com/foxnewslatino