Right-wing journalist Lauren Southern denied entry to UK, purportedly over criticism of Islam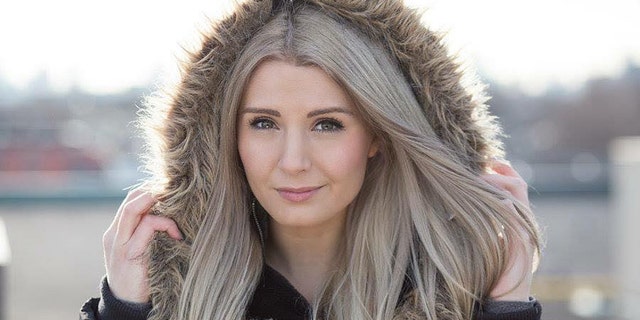 Canadian right-wing journalist and activist Lauren Southern was barred from entering the United Kingdom on Monday, purportedly over a poster she distributed about Islam in February -- making her the latest international right-wing figure to be denied entry to the U.K. after criticizing the religion.
The U.K. Home Office confirmed to Fox News that Southern was refused entry to the U.K. at the border in Calais, France on the grounds that her entry was not "conducive to the public good."
"Border Force has the power to refuse entry to an individual if it is considered that his or her presence in the UK is not conducive to the public good," a Home Office spokesman said in a statement. The spokesman did not offer specifics as to why her entry was refused.
Southern, speaking to Fox News from France, said that she was to visit friends in the U.K., including Tommy Robinson -- the controversial founder of the right-wing English Defense League who is also known for his fiery criticism of Islam.
Southern said she was detained for six hours at the Calais border port, had her phone taken from her as she was held in a detention center and questioned for four hours in a line of interrogation she described as "bizarre."
"They asked me if I'm a Christian extremist, asked me how I feel about running over people with cars," she told Fox News. "They asked me about Tommy Robinson, asked how I would describe myself politically, asked me how I would describe nationalism."
Southern said a notice of refusal of entry she was given cited a prior "distribution of racist materials" in February in Luton, which the document said "represents a threat to the fundamental interests of society and to the public policy of the United Kingdom."
Both Southern and Robinson told Fox News that the material being referred to was a social experiment in which they passed around a fake "LGBT for Islam UK" poster that said: "Allah is Gay, Allah is Trans, Allah is Lesbian, Allah is Intersex, Allah is Feminist, Allah is Queer, Allah is All of Us."
The experiment in Luton, which has a significant Islamic population, was in response to a Vice article that asked whether Jesus was gay, and was conducted to show what the Islamic reaction would be if a similar claim was made about Allah. Robinson said they were forced to take the posters down by police and told it was for their own safety. Both Robinson and Southern denied that the materials were racist, arguing that criticizing a religion is not a racist act.
Both Southern and Robinson are no strangers to controversy, particularly on the question of Islam. Robinson recently upset former CNN host Piers Morgan by brandishing a Koran and claiming it cites "murder and violence against us" in an appearance on "Good Morning Britain."
"Put that book down and show some damn respect for peoples' religious beliefs," Morgan said.
Meanwhile, the left-wing Southern Poverty Law Center slammed Southern's "anti-feminist, xenophobic, Islamophobic diatribes [that] tiptoe at the precipice of outright white nationalism" and branded her the "alt-right's Canadian dog whistle."
Her latest book "Barbarians: How the Baby Boomers, Immigration, and Islam Screwed My Generation" includes a recommendation from U.S. commentator Ann Coulter: "Buy this book before liberals ban it."
But Southern told Fox that her treatment at the U.K. border indicates that something new may be afoot.
"It seems it could be marking the end of conservative speech in the U.K. or the beginning of an era of serious censorship," Southern said.
Southern's ban comes days after right-wing activists Martin Sellner and Brittany Pettibone, of the group "Generation Identity," were refused entry to the U.K. when they landed at Luton Airport on Friday. According to the Home Office, they were both detained and eventually removed on Sunday after being judged that their presence was also "not conducive to the public good."
The move by the U.K. government is likely to fuel long-standing claims from right-wing commentators (as well as some on the left) that Islam is given unique protection from criticism by European leaders -- who have also struggled to grapple with a wave of Islamic extremism coming in part from mass migration.
"Fascinating that the U.K. Border Force allows so many illegals to slip through the cracks, but it's suddenly the most competent Border Force in the world when it comes to banning two female conservative independent journalists and an Identitarian activist," Pettibone said on Twitter after her release.
The three young activists are not the first to be denied entry to the U.K. after criticizing Islam. U.S. radio talk show host Michael Savage and blogger Pamela Geller, both of whom have been outspoken in their criticisms of Islamic extremism, have also been banned from entering the UK.
President Donald Trump also has faced calls to refuse him entry to the U.K., with a number of politicians calling for Prime Minister Theresa May to cancel a planned state visit over his views and policies on immigration and Islam in particular.
After Trump canceled a February visit to the U.K., London Mayor Sadiq Khan said Trump had "got the message" and that Trump was "not welcome here while he is pursuing such a divisive agenda."