Rhino charges, injures suspected poacher in Namibia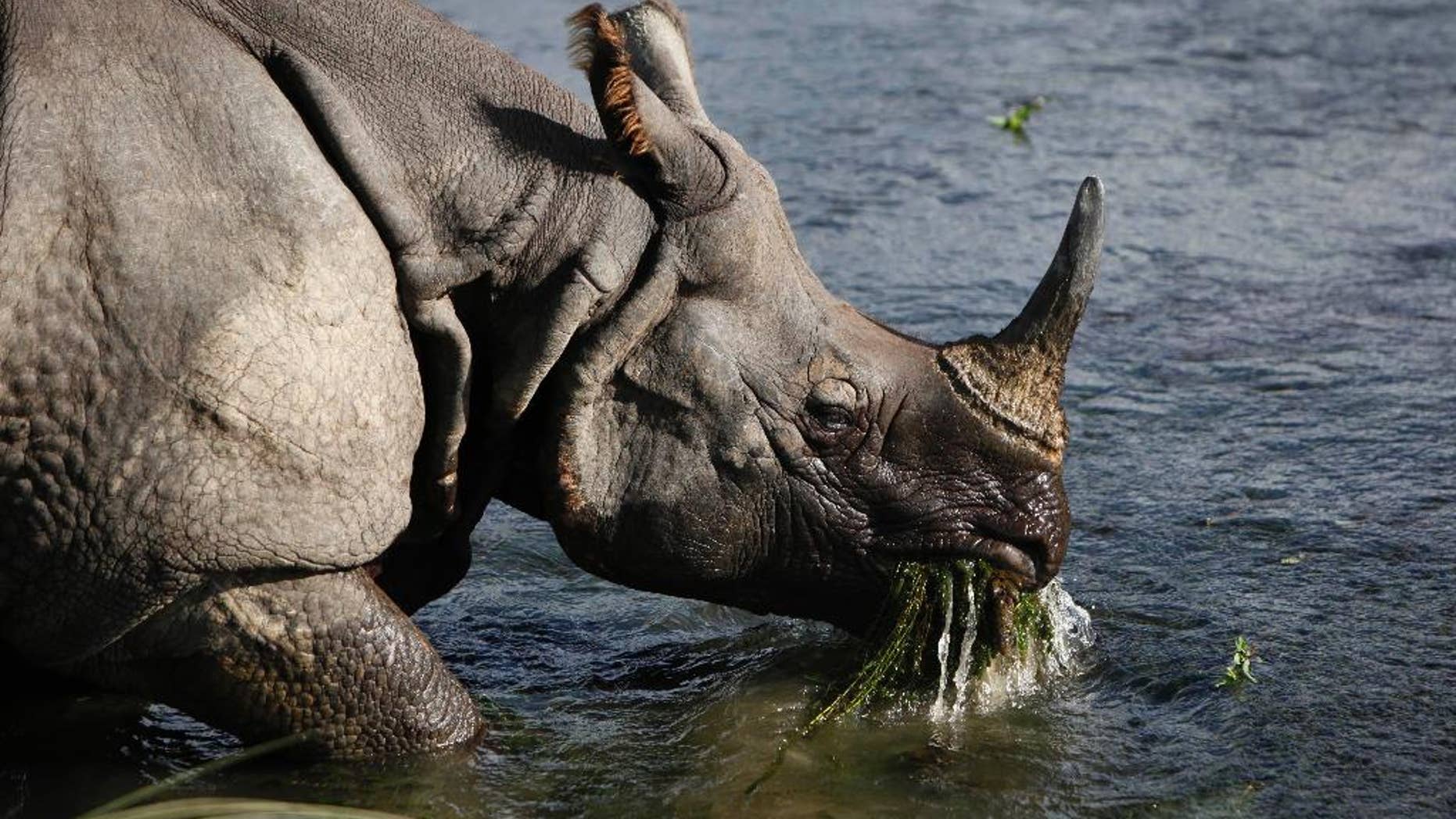 Animal poaching – when creatures are killed illegally – is a big problem in many parts of the world.
But last week, in the southwest African nation of Namibia, one rhino fought back.
The Namibian newspaper reported that the rhino "appeared from nowhere" to turn the tables on a suspected poacher -- charging and injuring the man while he was allegedly tracking it.
The incident happened in Etosha National Park after suspect Luteni Muharukua and other alleged poachers illegally entered the wildlife area in hopes of killing rhinos for their horns.
Police Officer Simson Shilongo said the rhino inflicted a severe leg injury on Muharukua after he fell while fleeing, the newspaper reported.
Shilongo said the suspect's friends found refuge for him on a nearby mountain and police arrested him there Oct. 15, a day after he was injured.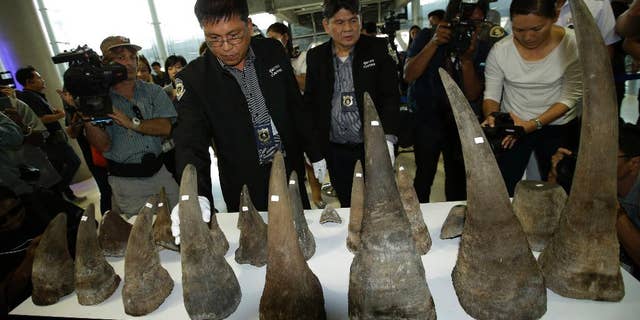 Muharukua was being treated at a hospital under police guard.
Meanwhile, authorities in South Africa say 36 suspects between ages 22 and 40 have been arrested in recent weeks on rhino poaching charges.
The poaching attempts were made mostly in the Kruger National Park and Hluhluwe Game Reserve, the South African reported.
The Associated Press contributed to this story.