Rev. Jackson To Mediate For The Release Of U.S. Soldier From FARC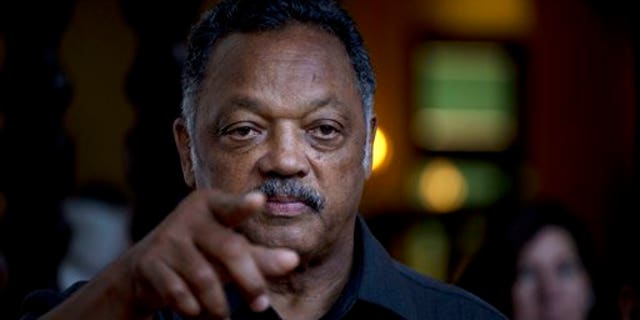 The Rev. Jesse Jackson said Saturday that he had agreed to mediate in the case of a former U.S. soldier held captive by Colombia's largest guerrilla group since June, calling the American's release "imminent."
The U.S. civil rights activist announced his intervention in the case of Kevin Scott Sutay after meeting late into the previous night with leaders of the Revolutionary Armed Forces of Colombia, or FARC.
FARC and Colombian government negotiators have been holding peace talks in Havana since November 2012.
"We accept this obligation and opportunity to render service to Kevin Scott, his family and our nation," Jackson told reporters outside Havana's Hotel Nacional.
"We have made contact with the (U.S.) State Department urging them to contact the next of kin of Kevin Scott and let them know his release is imminent," added Jackson, who plans to travel to Colombia next week.
But after hearing the announcement, Colombian President Juan Manuel Santos said on Twitter that "only the Red Cross will be authorized to facilitate the handover of the North American kidnapped by the FARC. We will not allow a media spectacle."
Santos' tweet repeated early statements that he would not send public figures to retrieve Sutay, insisting it be done discreetly by the International Red Cross.
Sutay, a former Army combat engineer and private who served in Afghanistan, was detained by the rebels in June while walking through the jungle southeast of the Colombian capital, Bogota. According to the FARC, he was wearing military fatigues and carrying surveillance equipment.
Earlier Saturday, the FARC issued a statement asking Jackson "to make available his experience and integrity to expedite Kevin Scott's release." It said it intends to free him unilaterally.
Jackson has travelled to Yugoslavia, Syria and Iraq to help secure the release of detained American citizens.
He has visited Cuba on numerous occasions and met with both Fidel and Raul Castro. In 1984 he assisted in the release of 26 Cuban prisoners.
Based on reporting by the Associated Press.
Follow us on twitter.com/foxnewslatino
Like us at facebook.com/foxnewslatino