Residents of Egypt's northern Sinai threaten protests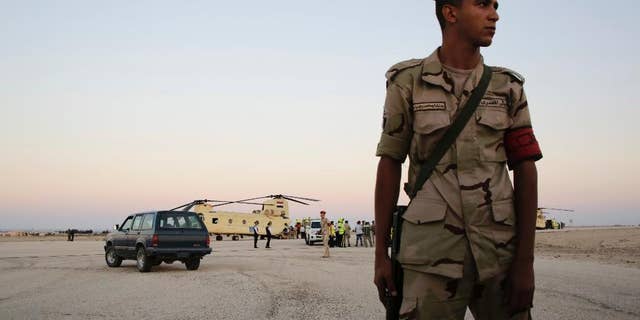 NEWYou can now listen to Fox News articles!
CAIRO – Egyptians in the restive northern Sinai city of al-Arish are threatening civil disobedience to protest against what they claim to be the extrajudicial killing of six youths by security forces.
The Interior Ministry announced Friday that police killed 10 Islamic militants in a shootout in al-Arish. However, the residents say six of them had been in police custody for months. The ministry denies the charge.
The residents met Saturday night and issued a statement, also demanding the release of youths detained without charge. A video of the meeting circulated online shows around 100 people gathered in the home of a prominent local family.
Northern Sinai is home to an insurgency led by an Islamic State affiliate. Residents often complain of what they say are heavy-handed tactics used by security forces.