Residents evacuated as fire consumes villages in northern Norway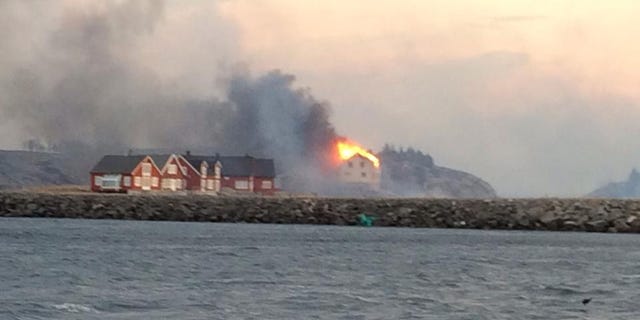 NEWYou can now listen to Fox News articles!
STAVANGER, Norway – Firefighters are struggling to control a blaze in central Norway that has destroyed most of two small villages and forced the evacuation of dozens of residents.
Strong winds spread the fire over a 6-square-mile (15-square-kilometer) area Tuesday, destroying around 90 buildings, including homes and holiday cabins, and preventing helicopters from the fire service and civil defense forces from tackling the blaze.
The fire started Monday night in Flatanger municipality, about 60 miles (100 kilometers) north of Trondheim. Officials say it probably began from sparks from power lines.
Local sheriff Nils Roger Duna says he hopes around 50 buildings in the two villages might be salvaged. There were no reports of any injuries.
Last week a fire ruined parts of a historical village in another part of Norway.