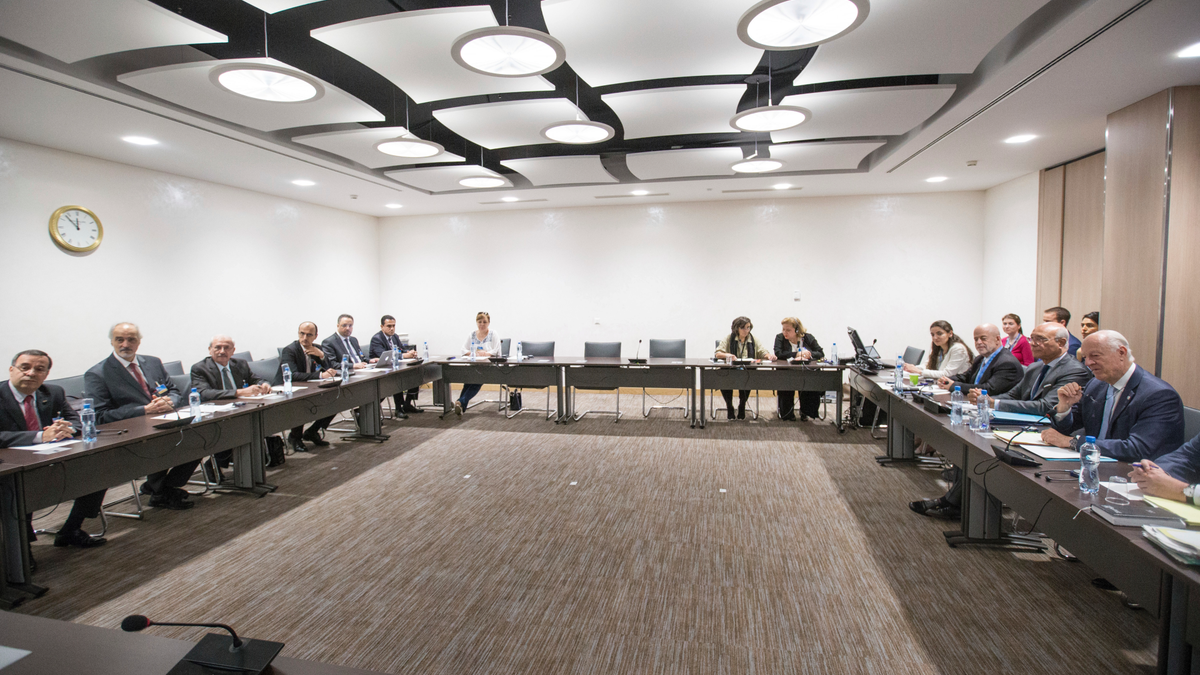 BEIRUT – Airstrikes on the outskirts of Damascus killed at least two people on Friday, a Syrian first responders' group reported as pro-government forces intensified efforts to push rebels away from the country's capital.
The Syrian Civil Defense group, more popularly known as the White Helmets, posted a video of rescue workers retrieving one of the victims from the rubble of a building.
It said at least one other person was killed and several people were wounded in the strikes on Ein Terma, a contested suburb on the northeast edge of Damascus. The Syrian and Russian air forces are the only ones known to fly raids in the area.
The Britain-based Syrian Observatory for Human Rights reported ten airstrikes on Ein Terma by midday Friday. It said 3 civilians had been killed.
Ein Terma lies at the edge of the opposition's Eastern Ghouta enclave outside Damascus. It is among the rebels' last footholds around the Syrian capital.
Local rebel commander Abdelnasser Shamir wrote on Thursday on Twitter that the last four weeks of fighting have been the "most vicious" in recent memory.
Also Thursday, footage emerging from the government's side of the battle showed soldiers struggling to pull their wounded from under a hail of sniper and machine-gun fire. In the video from the Russian internet portal Federal News Agency, rebels and pro-government forces are seen fighting building to building. The video, which was posted on Youtube, could not be independently verified though it conformed with other accounts collected by The Associated Press from the area.