Report: Libyan Leader Moammar al-Qaddafi May Flee to Venezuela, Cuba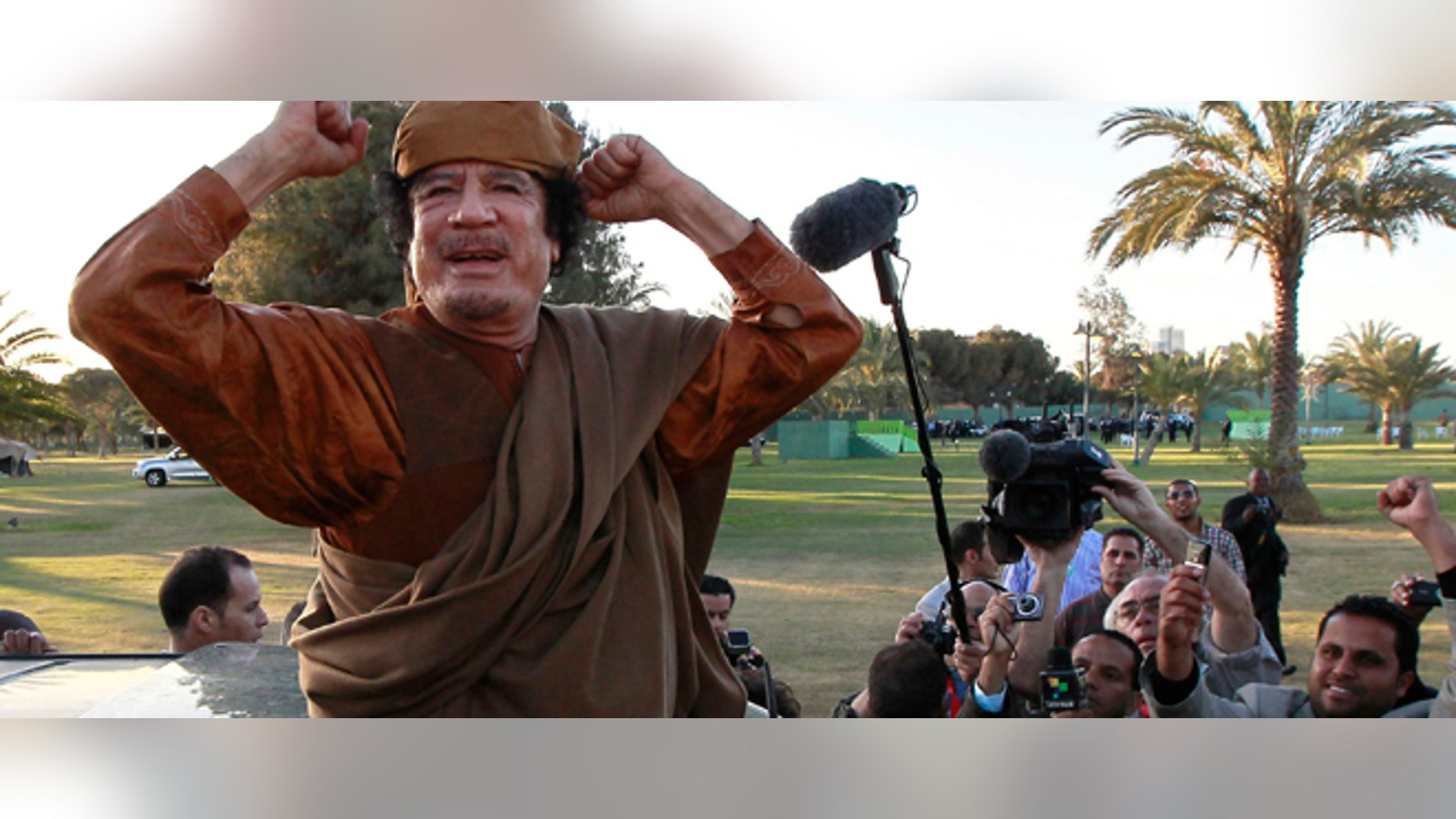 South African sources have told The Telegraph of London that Libyan leader Moammar Qaddafi  could flee to Cuba or Venezuela because no other country will take him.
The newspaper, citing senior government sources, said the International Criminal Court prohibited others countries from harboring Col. Qaddafi , whose regime is crumbling after rebels took control of much of the country.
"Pretoria is playing a very delicate and useful role to ensure he leaves the country through a safe passage, avoid a bloodbath for Tripoli, and end up in a safe haven such as Russia, Venezuela or Cuba," a source told the paper.
Venezuelan President Hugo Chavez has been a staunch defender of Qaddafi , and has criticized NATO airstrikes in Libya. He recently called rebels who on Sunday entered Tripoli, the capital, "terrorists."
The rebels claim to be in control of most of Tripoli, and threatened to topple Qaddafi 's 42-year rule. Qaddafi  has resisted calls by the international community to step down, even after three of his sons were arrested.
"The real moment of victory is when Qaddafi  is captured," Mustafa Abdel-Jalil, the head of the rebels' National Transitional Council, said at a news conference in the opposition's de facto capital of Benghazi in the east, hundreds of miles from Tripoli.
But a source told The Telegraph that if Qaddafi  escapes, he most likely will end up in Venezuela.
"Chavez would take him as a victim of Western Imperialism," the source told the paper.
In February, Facebook and twitter were buzzing about rumors that Qaddafi  had fled to Venezuela while his country was in turmoil. The rumors turned out to be untrue.
The Associated Press contributed to this report.
Follow us on twitter.com/foxnewslatino
Like us at facebook.com/foxnewslatino