Report: IS lost a quarter of its territory in 2016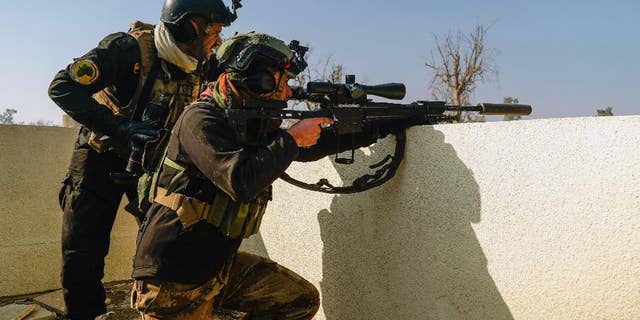 NEWYou can now listen to Fox News articles!
IRBIL, Iraq – Researchers say the Islamic State group lost nearly a quarter of its territory last year, as an array of forces pressured it on multiple fronts in Syria and Iraq.
In a report published Thursday, IHS Jane's Terrorism and Insurgency Center called the territorial losses "unprecedented" and predicted IS militants would be driven from the northern Iraqi city of Mosul later this year.
IS swept across Iraq from neighboring Syria in the summer of 2014, seizing nearly a third of Iraq's territory.
U.S.-backed Iraqi forces have gradually taken back several cities and towns since then, and announced this week that they had retaken most of the eastern half of Mosul.
U.S.-backed Kurdish forces and Turkish-backed Syrian opposition forces have meanwhile pushed IS out of much of northern Syria.