Report: 2 Qaddafi Sons Offer Plan to Oust Father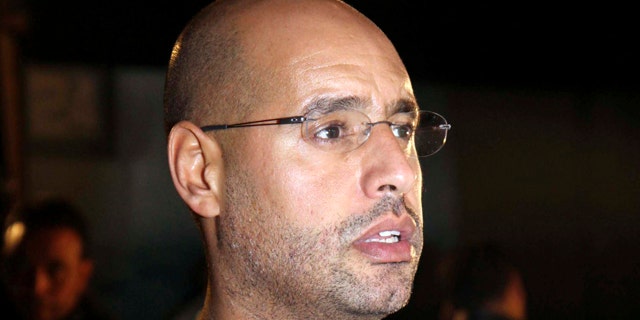 At least two sons of Muammar al-Qaddafi are reportedly proposing a resolution to the ongoing Libyan conflict that would push their father aside to make way for a transition to a constitutional democracy, a diplomat and a Libyan official said Sunday.
It's not immediately clear whether Qaddafi, 68, backs the proposal by his sons, Seif and Saadi al-Qaddafi, although one person close to the son told the New York Times that the father appeared willing to go along with the plan.
A representative of the rebels, Ali al-Essawi, the former Libyan ambassador to India, said on Monday in Rome that it was unacceptable to replace Qaddafi with one of his sons.
"There's no way to replace Qaddafi with a small Qaddafi," he told the newspaper in an interview.
The proposal offers a new window in the dynamics of the Qaddafi family, the Times reports, as Qaddafi, who has seven sons, is now relying on his sons as trusted aides and military commanders following the defection of Foreign Minister Moussa Koussa and others.
The two sons "want to move toward change for the country" without their father, one person close to the Seif and Saadi camp told the newspaper Sunday, speaking on condition of anonymity for fear of retribution.
"They have hit so many brick walls with the old guard, and if they have the go-ahead, they will bring the country up quickly," the source said.
One son, according to the Times' source, has said many times that "the wishes of the rebellion were his own."
Click here for more on this report from The New York Times.