Relatives accused of abandoning Calif. man with dementia in UK parking lot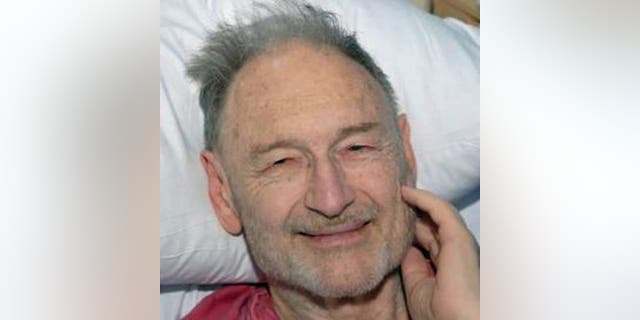 NEWYou can now listen to Fox News articles!
An American man with dementia allegedly was flown to Britain and dumped in a parking lot by his own family, according to U.S. court documents.
Roger Curry, 76, was mysteriously discovered outside the bus station in Hereford in November 2015 after being abandoned by his wife Mary and son Kevin, investigators said.
SC TEACHER BIT CHILD AT TRAMPOLINE PARK, FACES ASSAULT CHARGES, POLICE SAY
The case baffled cops after Curry was found in the picturesque hamlet with two men.
One was younger and also had an American accent and the second was a local man who answered a police appeal for information.
UK LAWMAKERS LOOK INTO FAKE NEWS' 'THREAT TO DEMOCRACY'
But as soon as the paramedics stopped the younger American disappeared – fueling suspicions that he was a relative who was trying to abandon the man.
Curry was cared for at a nursing home in Britain for eight months before being flown back to Los Angeles.
Police spent months trying to work out who he was, despite contacting local care homes, hospitals and even international embassies.
According to tonight's BBC Panorama investigation, court papers filed in LA state: "In late 2015 Mr Curry was taken surreptitiously to England by his wife Mary Curry and his son Kevin Curry and abandoned there."
Curry appeared to have been cared for and was found wearing new clothes.
He lived in a care home run by Herefordshire Council for months but was identified after a viewer responded to a police appeal on BBC Midlands last March.
Debbie Cocker found an old picture from a 1958 yearbook for Edmonds High School in Washington State which appeared to show Curry in his younger days, as reported in the Daily Mail.
Roger Curry was then tracked down by investigators to a a burnt-out house following a fire at his home in 2014 in an affluent suburb of Los Angeles.
Neighbours identified the mystery man as Curry, a former nurse married with two children.
Son Kevin told Panorama that he had nothing to do with the abandonment of his dad in England.