Rare Sumatran tiger cub dies in London Zoo 3 weeks after birth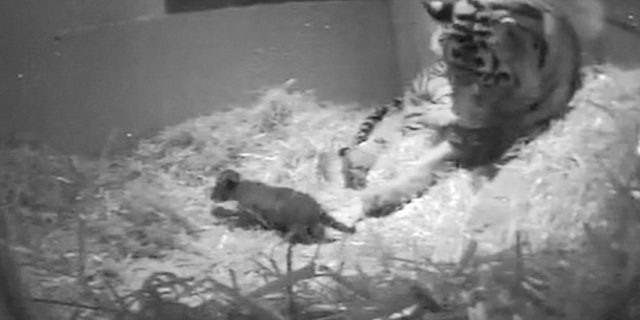 LONDON – A rare Sumatran tiger cub has died at the London Zoo three week after its birth was recorded by a hidden camera.
Zoo officials said Tuesday that the cub had drowned at the edge of a pool inside the tigers' enclosure.
The cub was born on Sept. 22 and died on Saturday. It had not been named and officials said its gender had not been determined.
Officials said they believe the cub's mother, Melati, carried it outside to the pool area. A review is underway to determine what went wrong.
Curator Malcolm Fitzpatrick said the staff was "heartbroken" about the death.
The cub's birth had been captured on video that was widely distributed.