Rape used for ethnic cleansing in South Sudan, says UN team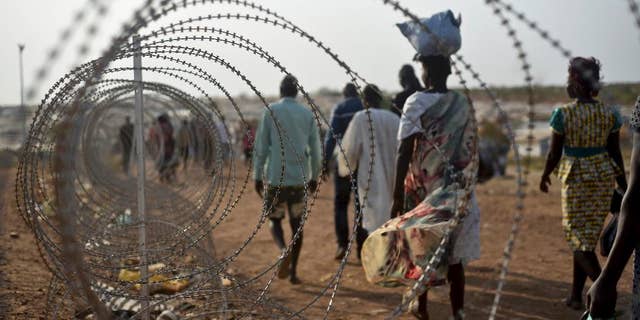 KAMPALA, Uganda – A U.N. team of human rights investigators says rape in South Sudan is one of the tools being used for ethnic cleansing, adding that sexual violence in the East African nation has reached epic proportions.
A U.N. survey found that 70 percent of the women in Juba had experienced sexual assault since the country's civil war began in December 2013, the team said.
The announcement comes after the special investigators finished a 10-day visit to South Sudan this week. The U.N. adviser on the prevention of genocide, Adama Dieng, warned the country is at risk of a genocide last month.
The U.N. team said Friday they will call for a special investigation to collect evidence of rape for future legal prosecutions.