Rainwater causes toxic gas leak at storage facility in Brazil; 40 hospitalized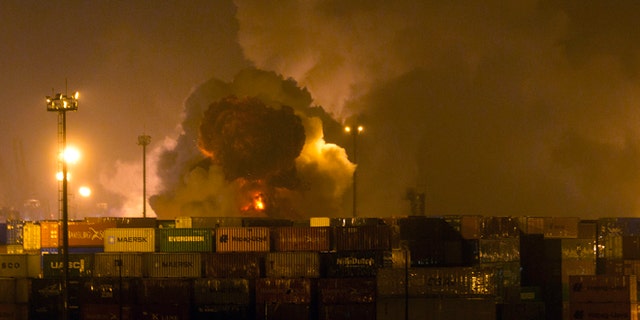 SAO PAULO (AP) – Toxic gas Thursday leaked from tanks in a cargo warehouse in the Brazilian coastal city of Guaruja sending some 40 people to hospitals.
The Guaruja fire department said rainwater seeped into the container where the tanks containing sodium chloride isocyanate were stored, causing a chemical reaction that sent a large white cloud into the sky.
Guaruja Mayor Maria de Antonieta de Brito asked people to stay home because the gas can cause skin irritation, burning sensations, fainting spells and breathing problems.
The gas leak took place at a privately owned warehouse storage facility owned by logistics company, Localfrio.
Localfrio spokeswoman Mariela Braga said emergency measures were in place and that the terminal had been evacuated.
She said the gas that leaked was toxic, but "not that toxic." But medical toxicologist Flavio Zambrone disagreed.
"It is an extremely toxic product. It irritates the skin and eyes and if inhaled will also irritate the lungs," he told the G1 news portal.
According to the Sao Paulo Port Authority, a fire that flared shortly after the leak began spread to 12 other containers carrying chemical products at the terminal. The fire was quickly put out, according to the fire departments.
Like us on Facebook
Follow us on Twitter & Instagram