Queen Elizabeth drives Jaguar from church: See photo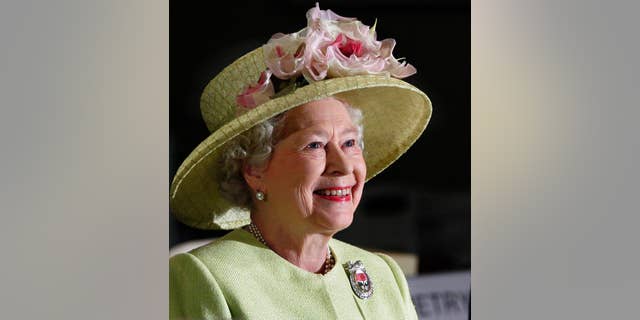 Royalty rides in style: Queen Elizabeth II was spotted cruising around town in a green Jaguar over the weekend.
Photos taken on Sunday show the 91-year-old queen driving home from a church service at Royal Chapel of All Saints in Windsor Park.
She is the sole person in the United Kingdom who is able to drive without a license, according to The Telegraph.
The great-grandmother learned to drive while serving as a Women's Auxiliary Territorial Service mechanic during World War II.
PRINCE HARRY, PRINCE WILLIAM REPORTEDLY TOLD TO DO LESS 'SOULBARING' BY QUEEN