Quebec MP leaves party over religious garb ban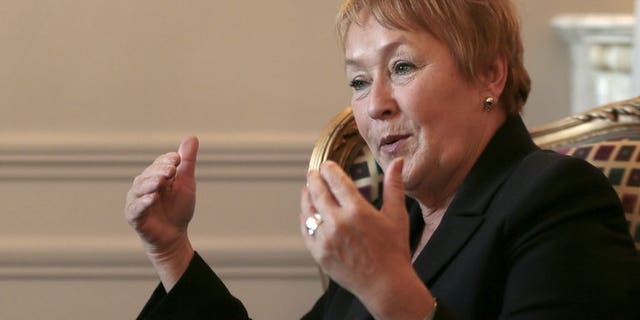 OTTAWA (AFP) – A Canadian politician's split with her party over Quebec's controversial bid to ban religious apparel on Friday revealed deep divisions in the Canadian province's embattled separatist movement.
The separatist Bloc Quebecois announced Thursday the expulsion from the party of MP Maria Mourani over her strong objections to Quebec's proposed reforms. These would ban public sector employees from donning "conspicuous religious symbols," including headscarves, turbans and yarmulkes, at work.
Then at a press conference on Friday, the lone female, visible-minority Bloc MP shot back that she had in fact quit the party on her own, and will sit as an independent in Parliament.
"My family could have decided to live in France," said Mourani, a Catholic born in Ivory Coast to Lebanese parents who emigrated to Canada in 1988.
"But my family decided to come to Quebec and live... in a francophone community in North America, free of identity issues that still exist in France."
Now, she lamented, the government and the nationalist movement of Quebec have "fallen into a way of doing politics that will only divide the people of Quebec."
"It is my deep conviction that a government must not develop policies that discriminate against minorities," she said.
Quebec's separatist Premier Pauline Marois, who leads a fragile minority government, has said France's secularism is a model for integrating minorities.
But critics point out that the country has faced riots in its Muslim suburbs.
Mourani said France's measure -- originally aimed at eradicating Catholic symbols from the state but recently used to limit Muslim newcomers' religious expression -- was "a disaster in terms of integration of minorities."
Her position has gained support from the wife of a prominent former Quebec premier, a Bloc executive who quit over Mourani's expulsion, artists and academics circulating a petition against the proposed ban, and separatists planning a street protest in Montreal on Saturday.
In 2011, the Bloc Quebecois, which represents Quebec's interests in Ottawa and has touted Quebec separatists' agenda internationally, was reduced in a general election to four seats, from 47. A fifth MP was added to the caucus in February following a by-election win.
Mourani's departure brings the number of Bloc MPs to four, out of 308 total seats in Canada's Parliament.