Quebec helicopter escapees captured at Montreal residence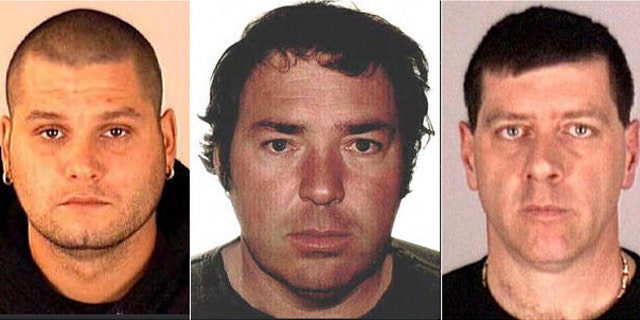 MONTREAL – Three men who escaped by helicopter from a Quebec City-area prison two weeks ago were captured early Sunday at a Montreal residence, Quebec provincial police said.
The fugitives were arrested by police investigators, accompanied by SWAT team members, around 1:30 a.m. at a condominium building in Old Montreal, police said.
Quebec police Sgt. Audrey-Anne Bilodeau said further arrests in the case are likely as the investigation into the June 7 escape continues.
"It could be a person who helped them escape from prison or a person who helped them hide from us," Bilodeau said.
Police did not divulge further details about how they finally found the fugitives — Yves Denis, 35, Denis Lefebvre, 53, and Serge Pomerleau, 49. They are due in court in Quebec City on Monday.
The three men were originally arrested as part of Operation Crayfish in 2010, which dismantled a network of drug traffickers, and were awaiting trial on charges that included gangsterism and murder.
A helicopter plucked them from a courtyard of the Orsainville Detention Centre in suburban Quebec City, triggering an international manhunt. Interpol placed them on its list of the world's most wanted fugitives.
Shortly after the daring breakout it was revealed that a judge had granted the three inmates looser restrictions the day before they escaped, including the possibility they no longer be obliged to wear handcuffs.
Deputy Premier Lise Theriault has said she doesn't know why the judge agreed to the request. The Quebec government has ordered an internal investigation into the jailbreak.
The administrative probe will also examine a similar escape last year from another Quebec prison. In March 2013, two inmates grabbed onto a rope dropped from a helicopter at the St-Jerome detention center and flew away, but they were quickly recaptured.